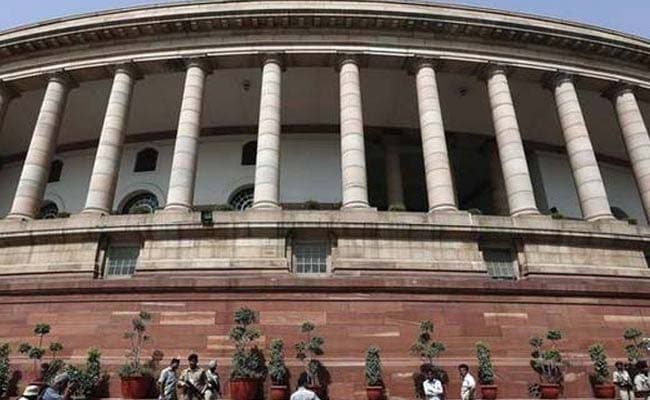 NEW DELHI: 
Keen on promoting connectivity in the South Asian region, India is set to build a sea-bridge and tunnel connecting Sri Lanka while a pact has been inked with Bangladesh, Bhutan and Nepal for seamless flow of traffic and passenger vehicles, Union Minister Nitin Gadkari said today.
"The Asian Development Bank is ready to fully finance a bridge building project connecting Rameshwaram to Sri Lanka. The project was also discussed by Prime Minister Narendra Modi with his counterpart during the latter's recent visit," Road Transport and Highways Minister Nitin Gadkari said in a statement in the Lok Sabha.
The India-Sri Lanka connectivity project cost is pegged at about Rs. 24,000 crore.
"The Government, right from the day it assumed office, has been focussed on enhancing regional cooperation.
Subsequent to PM Modi's announcement of 'Act East policy', India pro-actively engaged in building effective and credible links between South Asia and South East Asia through enhanced regional connectivity," he said.
"A major milestone was the signing of the Bangladesh-Bhutan-India-Nepal (BBIN) Motor Vehicles Agreement (MVA) in Thimphu to facilitate seamless movement of passenger and cargo vehicles in the region," he said.
Under BBIN MVA, a cargo trial run was held on the 640 km Kolkata-Dhaka-Agartala route last month, which was a substantial reduction compared to the traditional 1,550 km transit route from Kolkata to Agartala via Siliguri-Guwahati-Silchar, he said.
"The four countries have also identified 14 routes for passenger services and 7 routes for cargo movement under the BBIN MVA…Several major Road Transport Corridor Projects for approximately 2400 kms have been identified in India and particularly in the North Eastern region at an estimated investment of USD 4.6 billion which are proposed to be taken up with ADB support," Mr Gadkari said.
Once BBIN and other agreements are operationalised, the dream of seamless movement of all types of vehicles between SAARC and ASEAN nations will become a reality and "I hope that this will happen soon", he said.
About 110 km on the Imphal-Moreh (NH 39) will be taken up for upgradation by NHIDCL with loan being provided by ADB while the Ministry has also proposed projects for JICA loan assistance for developing road infrastructure to connect neighbouring countries through the North East, he said.
"A total of 10 sub-projects have been included in JICA's rolling plan under the North East Cross Border Connectivity improvement project covering about 1153 kms at an approximate investment of USD 1.81 billion. Of these, 435 kms of National Highways in Mizoram (NH 54) and Meghalaya (NH 51 and 64) are expected to commence construction in 2016-17," Mr Gadkari said.
In order to fulfil the need to promote seamless road transportation and social and technical collaboration for closer regional economic cooperation, he said his Ministry has taken initiative for cross-border passenger transportation and several new bus services on many routes have been started between India and Bangladesh and Nepal.
These include bus services on routes like Delhi-Kathmandu, Varanasi-Kathmandu, Kolkata-Agartala via Dhaka and Guwahati-Shillong-Dhaka.
New routes on which bus services are also proposed to include Delhi-Pokhra, Lumbini-Patna-Gaya, Siliguri-Kathmandu, Kolkata-Khulna and Imphal-Mandalay, he said.
A parallel and significant initiative has been taken by the Ministry for a trilateral pact between India-Myanmar-
Thailand (IMT), and is expected to be signed by March 2016, he said.
"This will open the way for movement of cargo and passengers (including personal vehicles) from South to South East Asia up to Thailand," Mr Gadkari said.
["source-ndtv"]