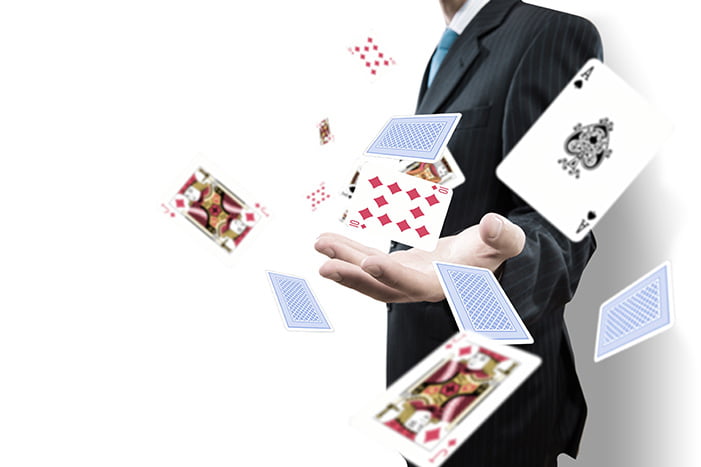 Everyone in India enjoys a session of cards for sure and the celebrities are really no exception. You may be surprised by the number of card players keen on Indian rummy, poker, bridge and other popular card games. The celebrities of Bollywood and other regional film industries of India are no exception truly. They all find solace in a round of cards and sometimes even play with cash.
Card Parties Bring Bollywood Stars Under One Roof
It is hearsay that the first ones in Bollywood to initiate card parties in Bollywood were the maestros Raj Kapoor and his brother Shashi Kapoor. They invited all Bollywood Artists to their elaborate card parties and the tradition has henceforth passed on.KabirBedi and Raj Babbar were rumoured to be ardent card players. Sajid Khan is popular for hosting high-rollers and is said to have a bold streak when it comes to card playing.
The Controlled Players and Others of Bollywood
Aamir Khan, the perfectionist in Bollywood, is supposed to be good in Poker. Yet, quite matching his countenance, he is a very controlled player and sets his limits in advance.The popular director David Dhawan and the model turned actress Divya Dutta also play cards but stick to low stakes. Our own favourite Chunkey Pandey is said to have lost a lot of money playing card games in such parties. There is also proof that, our popular 'Balma' or 'CrimemasterGogo', Shakti Kapoor is said to have had clashes over card games. It seems Shahid Kapoor and Harman Baweja are passionate about Poker. Some of the other regular card players are Hrithik Roshan, Fardeen Khan and Zayed Khan.
And Some Casual Players Too Out There
The beauty queens of Bollywood like Celina Jetley, Jacqueline Fernandez and Dia Mirza are also occasional players of card games. When we speak of card playing, one name we cannot afford to miss out is surely Akshay Kumar, our Bollywood's own Khiladi. He seems to have a magician's luck in the game. He rarely loses and also predicts well the winning hand.
Shilpa Shetty claims to have acquired her card playing skills from her husband Raj Kundra. She says she has learnt how to play rummy, poker and other regular card games from her businessman husband. She enjoys a game of cards during social gatherings.
These are just a few examples of how popular card games are among ordinary Indians and celebrities as well. In most celebrity parties, card games add the final touch. Most people look at card games as a means of entertainment but it is much more. It hones skills like intuition, organizing and even adds a wee bit of probability knowledge.
So, you have probably read why rummy, Poker, bridge and other known card games never seem to die down over the ages. They stay popular because of the many merits of a sound game of cards. Now you don't have to wait to gather players for a round of cards. Online games allow you to play cards anytime and anywhere.