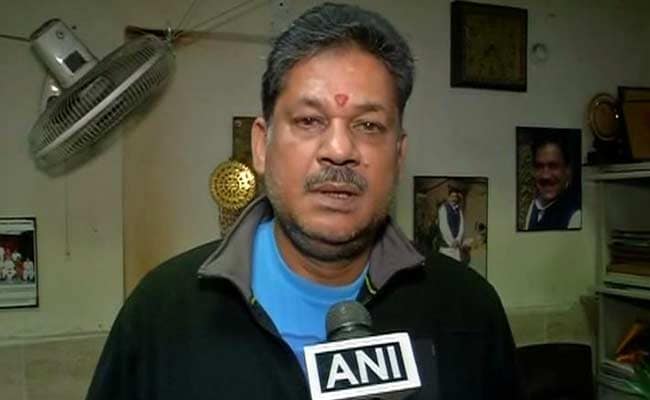 NEW DELHI:  The Delhi government ordered an inquiry into the alleged financial irregularities of the state cricket body today. The order came minutes after cricketer-turned-politician Kirti Azad accused the DDCA of massive irregularities, including giving contracts to fake companies and paying them crores in cash. The DDCA blamed its former chief Sneh Bansal and absolved finance minister Arun Jaitley, its chief for 13 years, who has been hit by the row.
Here are the latest developments:
The inquiry commission will be headed by  former Solicitor General of India Gopal Subramaniam, tweeted Delhi Chief Minister Arvind Kejriwal, whose party has accused Mr Jaitley of corruption and insisted that he resign or be removed to clear the decks for an investigation.
Absolving Mr Jaitley, the DDCA said action has been taken against its former chief Sneh Bansal, whom it accused of embezzlement. "After Arun Jaitley left, the president of DDCA sent

Rs.

155 crore without any authorisation… We suspended him, he got an interlocutory order from the court, we had an inquiry also and we took away all his powers… So let's be very fair," said its treasurer Ravindra Manchanda.
At a media conference in Delhi, Kirti Azad said the matter should be probed by the Enforcement Directorate. "I just want to expose corruption…  This is not personal or against one person," the former cricketer said.
A video showed at the media conference claimed DDCA had given contracts to various companies but the addresses given for these were found to be false.
It also alleged that the DDCA hired office and other equipment, at

Rs.

16,000 for a laptop per day,

Rs.

3000 for printer per day,

Rs.

5000 for 'puja ki thali'.
In a tweet, Mr Azad had earlier taken a dig at the Finance Minister, who had reportedly called him a "Trojan horse". "Not a Trojan horse but Achilles heel; wait till I unmask the 'behroopiya' (chameleon)," Mr Azad tweeted. The former cricketer also refuted Mr Jaitley's reported charge that he had met Sonia Gandhi with a plan to target him.
Mr Jaitley, who was headed DDCA for 13 years till 2013, has rejected the allegations, calling them a propaganda technique of Delhi Chief Minister Arvind Kejriwal to deflect attention from CBI raid on an officer close to him.
In a Facebook post, Mr Jaitley said, "The Serious Fraud Investigation Office, under the UPA regime, investigated and could not find a shred of evidence against me."
After Mr Azad promised to make more revelations at a media conference, BJP chief Amit Shah reportedly met him and tried to dissuade him from making allegations against Mr Jaitley when the AAP was also targeting him, sources have told NDTV.
Former India batsman Virender Sehwag has thrown his weight behind Mr Jaitley, saying he was "available for players in case of any difficulty".
["source-ndtv"]