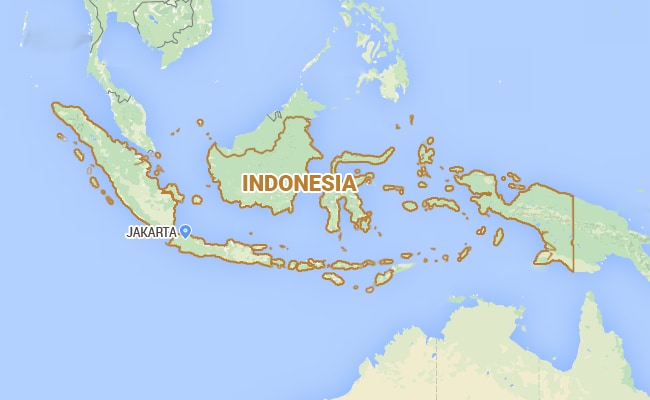 MAKASSAR, INDONESIA: 
Two children have become the first victims found following a ferry accident in central Indonesia, an official said today, as search and rescue teams continue scouring the rough seas for survivors.
A total of 23 people have so far been pulled from the water alive off Sulawesi island, where a passenger ferry carrying 118 people ran into trouble in a violent storm late Saturday, transport ministry spokesman JA Barata said.
A search vessel found 19 people alive today morning in the choppy sea — where wave heights have reached five metres (16 feet), hindering rescue efforts — but two bodies were also retrieved.
"Two children died," Barata said in a statement, without further details provided.
Four others — two men, a woman and a young boy — were found clinging to buoys by passing fishermen earlier Sunday and taken to hospital in Siwa, where the stricken ferry was destined.
Local search and rescue head Roki Asikin said powerful waves meant it took three hours to evacuate the survivors to shore.
"These waves were very high," he said.
Rough conditions hampered earlier efforts to locate the stricken vessel with 89 adults, 19 children and 10 crew aboard, after it sent out a distress signal Saturday afternoon reporting an accident.
Authorities lost contact with the ferry shortly thereafter and it failed to arrive at its destination in Siwa across the Bay of Bone.
However earlier reports the boat had sunk were dismissed by officials who instead claimed it was adrift, having lost engine power.
There had been warnings about extreme weather in the area in the days leading up to the accident, with strong winds and rough, powerful seas.
The Indonesian archipelago of more than 17,000 islands is heavily dependent on ferry services but the industry has a poor safety record and fatal accidents are common.
Just this week a Danish cargo ship collided with a tanker and sank in Indonesia's west, with some crew still missing.
["source-ndtv"]