If you have a love for business or finance and you want to take your education and career to the next level, pursuing a Master's in Business Administration might be the right choice for you. According to the latest applicant research, Canada remains the third most popular MBA study destination in the world, so for anyone looking to pursue an MBA in Canada, it is worth doing some research before committing to what will become a full-time endeavor for the next few years of your life.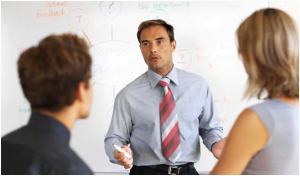 If you have just graduated with an undergraduate degree, and have not yet made great inroads to your career or are working at something that does not make you happy, then it may be a good idea to pursue an MBA full-time. Studying full-time at postgraduate level comes with many perks and advantages. Firstly, studying full-time allows you to focus on your business program without any distractions, and by completing the degree in just one year, it will help you to avoid the urge to leave long pauses between beginning and completing work tasks. Furthermore, as a full-time student you can take advantage of other non-academic university offerings. You will enjoy, lunches with academics student clubs and societies, or keeping fit at the gym. By enjoying university perks, you'll feel like you are truly doing something for yourself.
Full-time studies also usually take less time to complete, though it would of course command the bulk of your daily time.  Most students thrive when they can focus solely on one primary responsibility. Full-time study is nicely complemented by a rigorous study program. The MBA at Wilfrid Laurier University, to give just one example, is a complete graduate school package, and suits students who are ready to dive in full-time. Their Integrated Core approach to education reflects exactly how the real world works.  From day one, students will apply the knowledge from each of the core areas to the analysis of real-life case studies, compete in international case competitions, and refine their presentation skills through our personal and professional development workshops. Wilfrid Laurier is the only business school that incorporates all eight of the core fundamental business courses using a seamless, holistic approach to teaching. With such a complete education package, a full-time approach will often yield the best results for grad students.
If you want to make the most of your MBA experience, consider enrolling full-time to take advantage of rigorous and rewarding curricula, university perks and benefits, as well as a fully rounded business school experience. Hop online today to learn more about full-time MBA programs at Laurier.ca and get a head start on your MBA experience. Full-time study will yield fuller results.