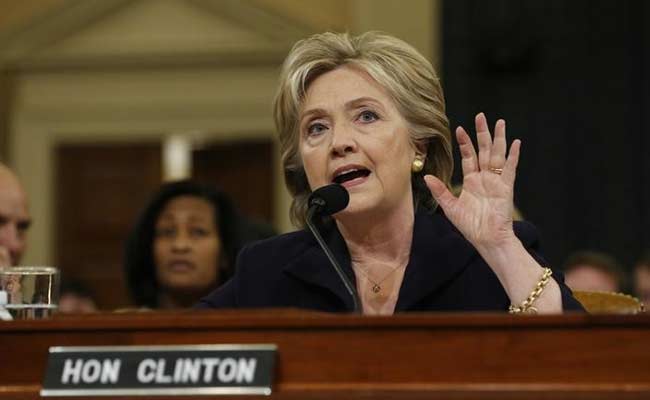 MANCHESTER: 
Democratic White House hopeful Hillary Clinton on Saturday said that as president she would probably still pick out the dinnerware and flowers for state occasions and send her husband, former president Bill Clinton, on special missions.
When asked during a Democratic candidates debate whether it was time to change the role of the president's spouse, the former first lady suggested the roles of both primary residents of the White House might be adjusted should she win the November 2016 election.
"With respect to my own husband, I am probably still going to pick the flowers and the china for state dinners and stuff like that," said Clinton, the front-runner for her party's nomination.
"But I will certainly turn to him as prior presidents have for special missions, for advice," she added.
Hillary Clinton played a major role in helping shape policy during her husband's 1993-2001 presidency, including an attempted overhaul of the nation's healthcare system.
The "flowers and china" moment drew wide attention on social media – including criticism of the moderators for moving away from foreign and domestic policy issues to ask the question.
"They definitely wouldn't have had the gall to ask about flowers and china patterns if the leading candidate on stage was a man," tweeted user @Kevin_Gartland_.
["source-ndtv"]