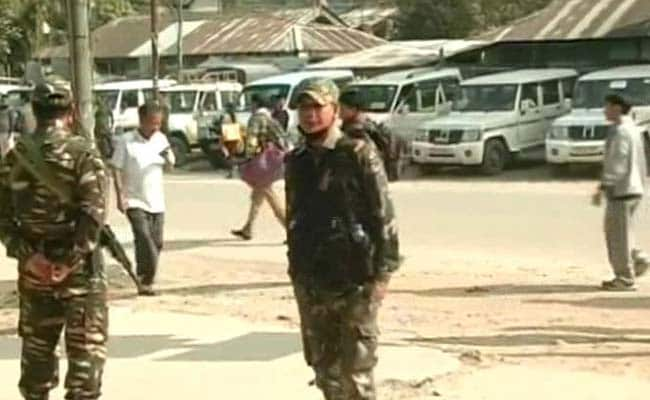 ITANAGAR: 
The political crisis in Arunachal Pradesh is now struck in the judiciary. After the Gauhati High Court ordered all decisions related to legislative assembly to be kept in abeyance, the rebel Congress legislators are filing a petition against the order.
A political game of musical chairs has become the part of system of leaders in Arunachal and common people are the ones suffering, political observers say.
The Arunachal legislative assembly building has been witness to several political upheavals that have often resulted in political crisis, even toppling governments. Since attaining statehood in 1975, the frontier state has seen eight chief ministers and every one of them have faced resistance either losing their seat or triggering an upheaval.
From the first chief minister, PK Thungon, who was recently convicted in a graft case to the third chief minister Gegong Apang, who was arrested for corruption – politics in Arunachal has always been mired in graft and political disloyalty.
"This dissidence is on for the past nine months. We are not against the Congress party. We are all congress supporters but we are against the misrule of Chief Minister Nabam Tuki and the speaker. We have strong reasons for this. Tuki is neck deep in corruption. The High court has recently ordered a CBI probe against him, which was stayed by the Supreme Court. Our fight was against this corrupt governance," said Kalikho Pul, leader of the rebel Congress group.
In 2003, Gegong Apang revolted against chief minister Mukut Mithi of the Congress and joined the BJP with many legislators to form a government. A few years later he re-joined the Congress with his loyalists.
The present chief minister Nabam Tuki was instrumental in toppling the Garbom Gamlin government in 2011. Even Kiren Rijiju has been in BJP, gone to Congress and returned to the BJP as a Union Minister.
For decades, this has been happening in the name of offering better governance to the people of Arunachal. From several toppled governments to frequent change of political loyalties by the leaders, the state has seen it all.
["source-ndtv"]