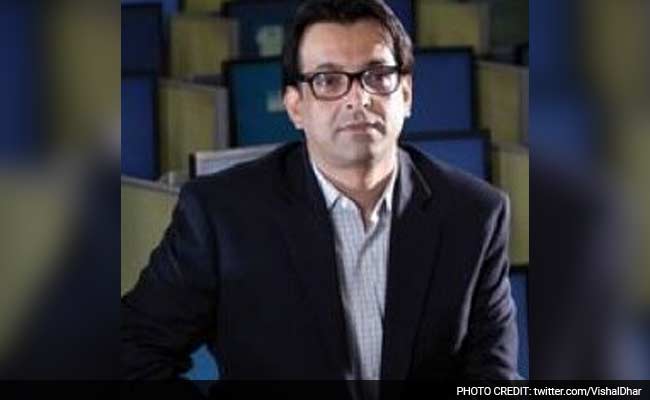 NEW YORK: 
A technology support company run by an Indian-American entrepreneur has been sued by the US state of Washington for alleged illegal business practices to pressure consumers into buying unnecessary software, a charge denied as false and baseless by the firm.
iYogi and its President Vishal Dhar have been named in the lawsuit filed in King County Superior Court in Washington state.
Attorney General Bob Ferguson said the lawsuit against one of the biggest independent tech support providers in the world seeks to stop a scam that uses deception and scare tactics to pressure consumers into buying unnecessary tech support services.
The lawsuit alleges iYogi's tactics are unfair and deceptive business practices that violate Washington's Consumer Protection Act.
It further alleges that iYogi induced consumers to install unnecessary software as part of its ploy to coerce them into buying tech support services, a violation of Washington's Computer Spyware Act.
The state seeks to stop iYogi's illegal business practices and recover money for Washington victims.
"Tech support scams defraud consumers and often trade on the good reputations of legitimate businesses," said Mr Ferguson.
"This lawsuit sends a message to tech support scammers that my office will hold them accountable."
Mr Dhar denied the accusations as "false and baseless" and said in a statement that his company "has attained its industry leadership by being customer focused and value driven, and our service is successful because it addresses a genuine need."
In the statement, quoted by the Sun Journal, Mr Dhar said his company recognises that tech support frauds are a real issue in the US and as a "responsible industry leader we have been working with authorities in both countries to counter the issue.
As part of its investigation, Ferguson's office found that in online ads, iYogi associated itself with major technology companies such as Microsoft, Apple and HP and when consumers called iYogi, the representative claimed to provide tech support services on behalf of whatever company the consumer inquires about.
After gaining remote access to the consumer's computer, iYogi identified benign but complex-looking files and claimed the "infected files" would harm the computer.
Once iYogi has alarmed the consumer, the representative proceeded to aggressively sell a tech support plan to fix the non-existent problems for USD 140-379.
According to Microsoft, an estimated 71,000 Washingtonians lose USD 33 million each year to these schemes.
Nationwide, an estimated 3.3 million Americans suffer USD 1.5 billion in annual losses from tech support scams, the Washington Attorney General's office said.
Based out of New York, iYogi has over 5,000 employees with call centers in India.
["source-ndtv"]