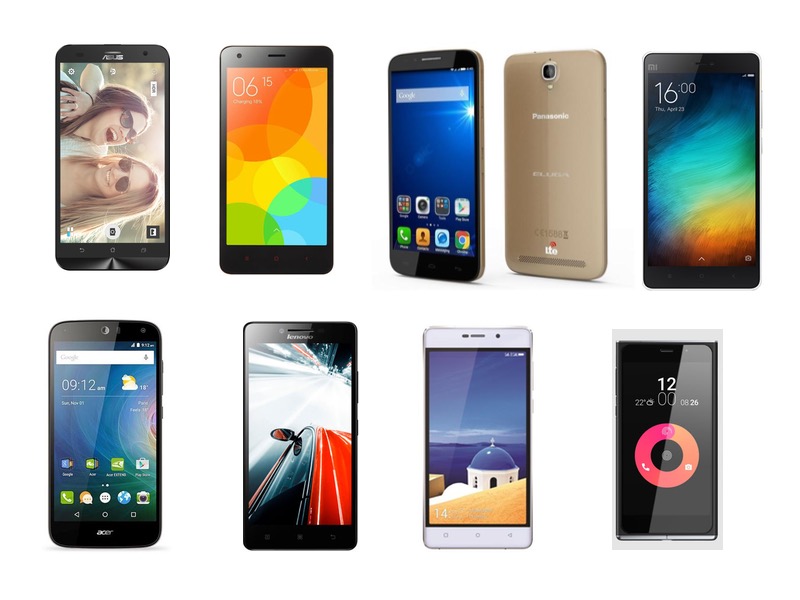 You recently decided to buy a brand new smartphone packed with all the latest features. However, you don't wish to spend a penny more than Rs. 15000. Is it possible to buy a high-end smartphone that costs around 15K? Well, of course, it is. In fact, one can find mobiles priced at less than Rs. 15,000, loaded with all the latest cutting-edge features. However, picking up any Mobiles under 15,000 won't be the right thing to do. You need to look out for the best at the lowest possible price.
A phone with all the below-listed features turns out to be a good deal:
A Big Display, If Not Massive
Phones with a 5-inch display are presently ruling the smartphone market. So, make sure you don't compromise for anything less than a 5-inch screen. Also, make sure that the display resolution is at least 720 x 1280 pixels.
But, you can surely find a smartphone that offers a much better resolution. The Xiaomi Mi 4 and the Motorola Moto X sport a full HD display with a resolution of 1080 x 1920 pixels, which is truly impressive.
Operating System
If you are a gadget geek, you would definitely agree with the fact that the operating system makes a huge difference. Most of the smartphones these days come pre-loaded with Android 5.0 and above. Some of these can be upgraded to the latest Android 6 (Marshmallow).
So, make sure you pick ones that run on Android 5.0 or a higher version. Also, keep in mind that some phones such as HTC and Xiaomi Mi come loaded with a customized version of Android. In these devices, the standard Android OS is tweaked slightly with an intention to offer a better user experience.
Enough Storage Capacity
16 GB of internet storage is what you should be aiming for. It is worth knowing that you will not be able to use the entire space of 16 GB, as some part of it is occupied by the operating system.
Most of these phones come with an option of expanding the storage space using a micro SD card. As a result, you get an additional space of up to 32 or 64 GB.
Processor and RAM
The performance of your phone will greatly depend on the processor and the RAM it features. More powerful the duo, better will be the performance of the phone. Keep in mind that a processor clocked at 2 GHz and above is indeed a good processor. Phones these days usually come with a minimum of 2 GB of RAM. So, something that is 'equal to' or 'greater than' 2 GB of RAM will be a good option to pick.
Camera
Although the camera may not be your top priority, you might still want your phone to have a decent snapper, one which is good enough to capture random shots. A 13 MP primary camera is what you should be aiming at. Team it up with a 5 MP primary camera, and you get one of the best deals around.
No doubt, finding a good smartphone priced below Rs. 15000 may seem a bit tedious at first. Browse through the phone category available on CompareRaja.in and your task will be a lot easier.