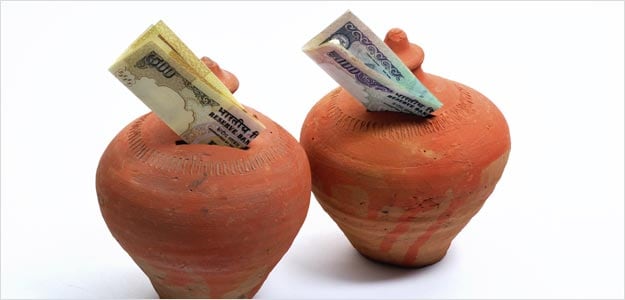 New Delhi:
 The Finance Ministry on Friday said non resident Indians (NRIs) can now open National Pension Savings (NPS) accounts online if they have Aadhaar Card or PAN card.
"NRIs can now open NPS Accounts online if they have Aadhaar Card or PAN card," the Finance Ministry said in a statement.
Till now, NRIs could open NPS accounts only through paper applications by approaching Bank offices.
"Through eNPS, a subscriber will be able to open an NPS account from the comfort of his home. All he will need is an internet connection and an Aadhaar/ PanCard," the statement added.
Further, the statement said NRIs will be able to open NPS accounts both on repatriable and on non-repatriable basis.
"On a repatriable basis, an NRI will have to remit the amount through his/her NRE/FCNR/NRO account.
"For Non-Repatriable scheme, NRIs will be able to join NPS through their NRE/FCNR/NRO accounts at the time of maturity or during partial withdrawal, the NPS funds would be deposited only in their NRO accounts," it pointed out.
The Finance Ministry expressed hope that both repatriable and non-repatriable schemes will greatly appeal to NRIs who intend to return to India after their employment abroad, in view of their attractive returns, low cost, flexibility and their being regulated by the PFRDA, a Regulator  established by the Central Government.
India has the second-largest diaspora in the world, with around 29 million people living in over 200 countries and out of these 25 per cent live in the Gulf countries.
Most of the Indians going to the gulf and some other countries go for employment and return to India after having worked abroad for a certain period.
"NPS can provide a long-term solution to their old age income security," the statement said.
(Except for the headline, this story has not been edited by NDTV staff and is published from a syndicated feed.)