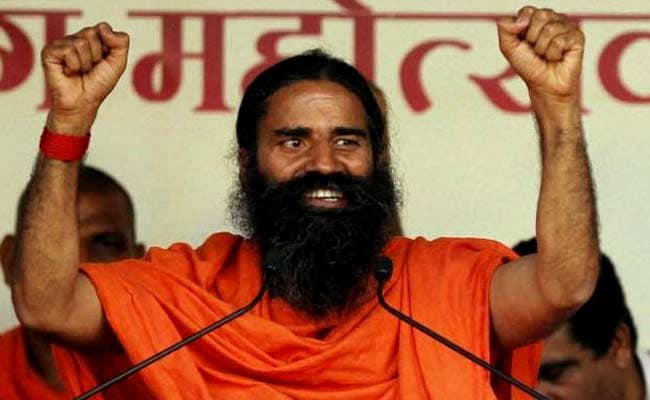 INDORE: 
"Political intolerance" is at its peak in the country and the selective criticism of Prime Minister Narendra Modi and Finance Minister Arun Jaitley by certain quarters is the fallout of this trend, Yoga guru Baba Ramdev has said.
"Political intolerance is at its peak in the country. Therefore, someone is criticising Modi and some other Jaitley and the BJP," Ramdev told reporters last night after taking part in a book release function.
The book "Dev se Mahadev" was written by Akash, son of BJP general secretary Kailash Vijaywargiya.
Ramdev also dismissed that religious tolerance has been on rise in the country.
"I have not seen religious intolerance even once. On the contrary, nearly 125 crore people of this country, including me, have become victims of political intolerance," he said.
Ramdev also took a swipe at the Congress president Sonia Gandhi and her son Rahul Gandhi in connection with the National Herald issue.
"Sonia Gandhi had launched thousands of cases against me during the tenure of the Congress-led UPA government, but I faced them all. Sonia and Rahul should face at least one investigation," he said.
Terming Lord Ram as the "soul of India and the national pride", Ramdev said the issue of construction of Lord Ram's temple in Ayodhya should not be politicised because it is attached to the faith of people.
Ramdev parried the query on whether parties involved in the issue of construction of the temple should make efforts to arrive at consensus instead of continued litigation.
"Will court decide where Lord Ram was born. Entire India and world know that Lord Ram was born in Ayodhya and therefore the temple should be constructed in Ayodhya only," he said.
Responding to a query, Ramdev said that people of the country should have faith in Prime Minister Narendra Modi's poll promise to repatriate black money stashed abroad.
["source-ndtv"]