HIGHLIGHTS
Mainstream laptops start at around Rs. 25,000
The best one for you depends entirely on your work and lifestyle
Look at the specifications first, then features like touchscreens
Laptops come in all shapes and sizes these days, and no matter your budget, there are always going to be loads of options to choose from. We're here to guide you through the buying process so you can narrow down your selection and choose the best one for your needs.
Please note that this is not a buying guide that lists the best picks. This is more of a tool to help you figure out what is important and what is secondary, so that you will face less difficulty when you're looking at different models. This article only lays out the general guidelines that everyone should keep in mind when looking at laptops, and is not meant as a definitive list of specifications or models.
Price
First of all, you need to know how much you're willing to spend. You can easily splash out well over a lakh if you want to go high-end, but the good news is that the starting price is just Rs. 10,000 to 15,000 now. Models such as those available from RDP, iBall, and Micromax all offer very basic hardware, but that's still fine if all you're doing is surfing the Web, sending emails and typing reports for school or work. These laptops even include Windows 10, so they're much more versatile than Android tablets.
(Also see: RDP ThinBook Review)
Going further up the price scale, you'll get laptops with more powerful processors, more and faster storage, better graphics capabilities, better screens, and more stylish bodies. Most mainstream laptops cost Rs. 25,000 and above. You'll also get hybrid 2-in-1s with touchscreens, which can be used as tablets.
(Also see: Notion Ink Able 10 Review)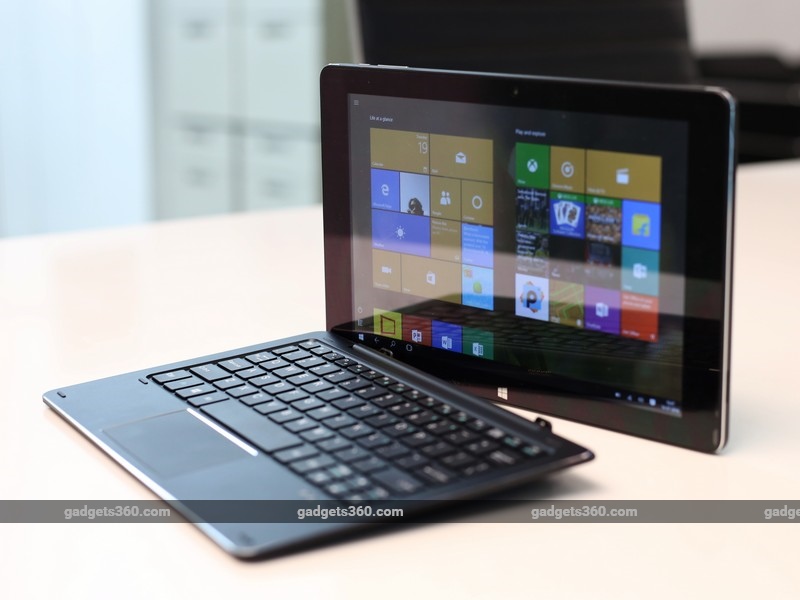 You'll start seeing luxuries at around the Rs. 45,000 mark. Laptops above this price level are generally outfitted to last longer and be more versatile. You can have better screens, slicker bodies, and more of everything that makes a laptop faster. If you need a machine that can handle modern 3D games or run extremely demanding professional software, you should ideally budget at least Rs. 60,000. Those that cost above Rs. 1,00,000 are generally either extremely powerful gaming laptops, or super-slim style statements.
(Also see: HP Spectre 13 Review)
Specifications
You should get the most powerful CPU your budget allows. Intel pretty much owns the laptop space, though there are a few low-end AMD offerings. Nearly all budget-friendly options will use Atom, Celeron and Pentium CPUs, which are fine for basic usage involving Web browsing and working with Office documents. If you have the money to spend, go for at least a Core i3, or preferably a Core i5 or i7, which will help with multitasking and heavy apps, especially if you need to work with heavier software or do things like edit photos and videos.
(Also see: Dell Inspiron 15 7559 Review)
More RAM means less waiting for things to happen. 2GB is the bare minimum but you should prefer 4GB or 8GB whenever possible. A solid-state drive will have a huge impact on how quickly your laptop switches on and loads programs. The cheapest laptops will have either mechanical hard drives or tiny 32GB SSDs which you'll need to supplement with an external drive or some kind of cloud storage account. A 128GB or 256GB SSD is the ideal balance of speed and price.
Keep in mind that most laptops are difficult or impossible to upgrade, so make sure you have enough storage and RAM for not just your current needs, but for anything that might come up over the next 3-4 years.
(Also see: Lenovo Y700-15ISK Review)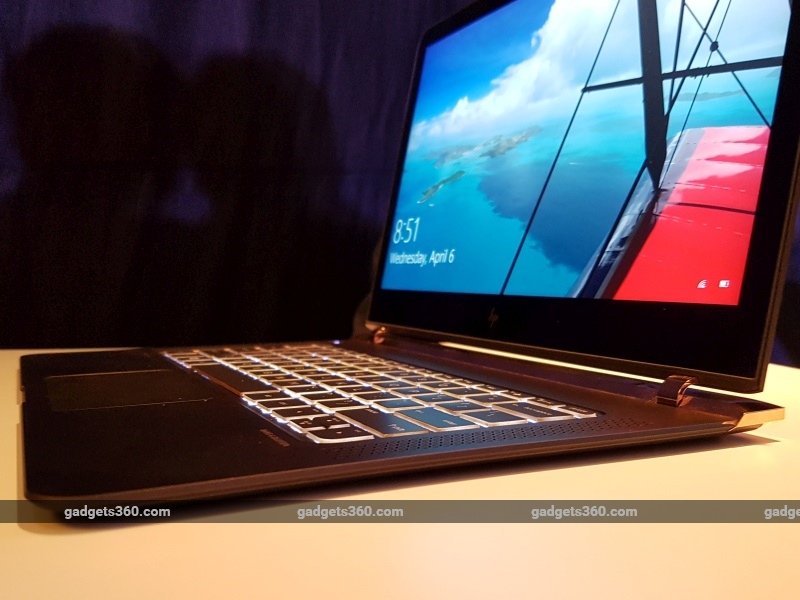 Other features
Once you've got your preferred hardware specifications locked down, look for features like a backlit keyboard, USB Type-C ports, touchscreens, and metal construction to help you decide between models. Consider whether you'll use your new purchase only as a laptop or also as a touchscreen tablet, and therefore whether it's worth getting those features in a lower-performing device. This is also where you should consider battery life claims, warranty support, and how easy it is to locate a service centre where you live.
The most expensive laptops are either super powerful or super sleek. If you want to play games, you're looking at spending anywhere from Rs. 60,000 to Rs. 4,00,000. That will get you the latest graphics processors as well as powerful hardware, but most of these laptops will be large and heavy. On the other hand, the thinnest ones also cost a lot and are usually aimed at those who want to make a fashion statement more than anything else.
(Also see: Lenovo Yoga 900 Review)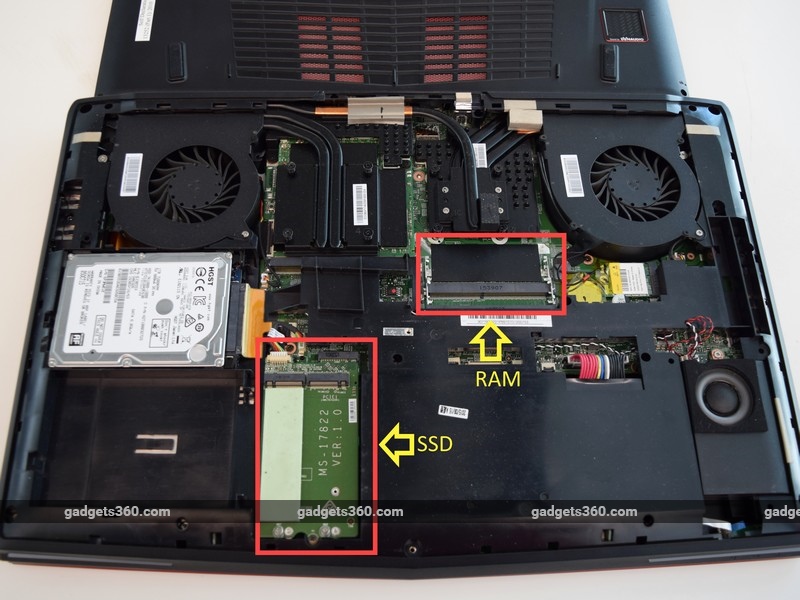 There are several types of hybrid 2-in-1s. The least expensive ones are basically tablets with attachable keyboards. Some of these are difficult to use on the go and you compromise on comfort. These are good for watching movies and surfing the Web, but not so much for work. You also get 2-in-1s with screens which detach from a solid base or swivel around to sit flat. These can be used in various positions and are more versatile.
When it comes to size and weight, choose based on whether your laptop will spend most of its time on a desk, or whether you're carrying it to school or work every day. If it's the latter, stick with models under 1.5kg in weight. Smaller laptops are usually lighter, but anything with a 12-inch or smaller screen will likely be too cramped for comfortable long-term use.
(Also see: HP EliteBook Folio G1 Review)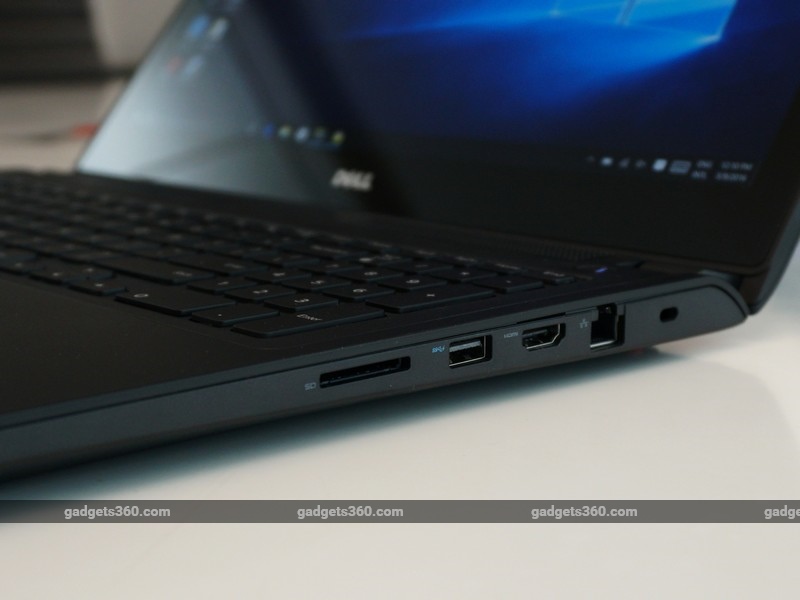 You'll find a lot of brands to choose from, and we always suggest that you look beyond specifications and try different laptops in person to see which is the most comfortable for you. Check for a keyboard that's easy to type on – sometimes the keys are too cramped or too mushy. If you type a lot, check for dedicated keys rather than shortcuts which require multiple presses. Trackpads are also sometimes wobbly, inaccurate, or rough. Hinges need to be solid and also withstand a lot of repeated abuse. Make sure you have all the ports you need – the thinnest laptops tend to sacrifice them, so you'll need to carry adapters everywhere.
(Also see: Asus ZenBook UX303UB Review)
And that's all you need to arm yourself with before you set out to go shopping! Do share your laptop buying experiences with us via the comments section below.