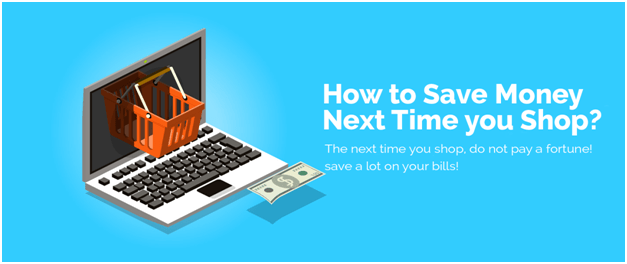 Every Time you shop either for your daily needs, clothing or for the house you end up spending a lot of money because the prices of the things that you like have raised high. The stuff that comes for a lesser price is either not liked by you or have some defects. So shopping can be a really expensive affair. There are online offers like the Jabong coupons that help you reduce your bills.
To save money next time you shop you must follow these super easy steps. Be it your weekly food, electronic gadgets, clothing or footwear or any home decor. There is an endless array of products to choose from.
Make a list of things you really want
Look for coupons and offers on the product online
Compare the prices and price drops
Don't be impulsive
Read the reviews
Know the customer rights
Be careful while making payments
Many of us are impulsive shoppers who end up buying stuff that we don't even need in the first place. While at the shop we are drawn towards the attractive goods and services and end up buying by spending a lot of money. We come back home and realise that we bought something that we absolutely didn't need.
So one good practice is to shop stuff online. Online shopping helps us save a lot of fuel and those impulsive buys. Another good idea to practise is to make a list of things that we actually need. And then stick to them only while we are buying and not get carried away by other attractive stuff.
The best way to save next time you are shopping is by using coupon codes and offers. The latest coupon codes and offers on top online shopping sites like Amazon, Flipkart, etc can be availed to get a price drop on your bills. You get the exact same product and with a lower price.
Another good approach to save on your bills is to compare the product online. The same product is given away for a lower price at a different shopping site. Moreover, reading the reviews of that particular product is always a good idea. Sometimes an item may just look good. But when you use them it might not be what you expected. So reading the online reviews is really beneficial before purchasing any product.
You must be aware that if you make any kind of purchase you are a consumer. And in India, there are certain consumer rights that must be clear to each and every one of us in order to make the correct decisions and not to be bluffed by the sellers. As a consumer, we have the right to complain about the problems regarding any goods or services that you have purchased.
Using the correct payment gateways is also of utmost importance. While making a payment online make sure that you are paying for the genuine merchandise and that the website is trustworthy. Because if you are not sure about the size, colour or design of the product you can always return or exchange it. So it is important that you make sure the return and exchange policies are appropriate. Also, there is an ongoing sale on payment made through credit cards or debit cards of a specific bank. You can also choose to make payments through electronic wallets. this will further drop down your bills.
Apply all this the next time you shop and you will definitely become a pro shopper. Save a lot on your bills and go easy on your pocket with these amazing tricks.