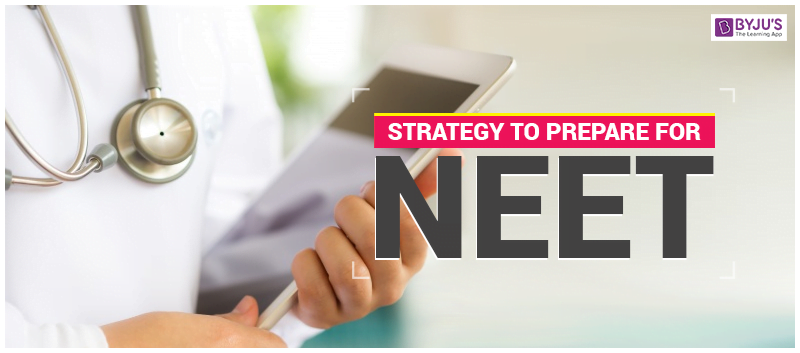 The National Eligibility cum Entrance Test shortly known as NEET is a national level entrance exam for medical aspirants who are seeking admission into various medical and dental colleges across India. Every year lakhs of aspirants register and fill the NEET application form to pursue a career in medical science.
NEET is undoubtedly one of the most demanding competitive exams of the country. But it is one of the easiest examinations to crack if aspirants adopt the right approach during their exam preparation. Here are some useful strategies that NEET aspirants can follow to score high marks in National Eligibility cum Entrance Test.
Analysis of Syllabus
All medical aspirants must ensure that they know the complete NEET syllabus very well. Students can compare the NEET syllabus with their board syllabus which can be useful for them as they will not have to spend any extra time for the common chapters. They should analyze the syllabus to find out the difficult and easy sections so that they can spend more time working on the difficult sections.
Good NEET books
The second most important thing after knowing the official NEET syllabus is to get the best book or study material to prepare for the exam. Books are one of the most important elements to prepare for any competitive exam. Students will find millions of NEET preparation books in the market and internet, but they should choose the right book for them. The can take suggestions from their teacher and mentors while choosing their preparation books.
Proper timetable
Creating timetable is a very useful strategy that helps students stick to their study routine. Aspirants should prepare a well-planned timetable according to the NEET syllabus so that they can dedicate time to each and every section of the syllabus. They should also keep in mind of their weaker section and allot extra time to improve them. Following a proper timetable will also create a sense of seriousness in a candidate which can be helpful for them in the future.
Practice NEET question paper
All NEET aspirants know that they have to complete 180 questions in 1 hour. This means they can only spend 60 seconds for each question. This difficult job can only be achieved by practice. Candidates should thoroughly practice NEET previous year's question paper and NEET sample paper. Solving question paper will give them an idea about the difficulty level of questions, question pattern, and also increase their speed and accuracy.
Students preparing for NEET can follow these above points while preparing for their exam to score good marks in the examination. Subscribe to Byju's YouTube Channel to learn various NEET topics with the help of interactive and engaging video lessons.