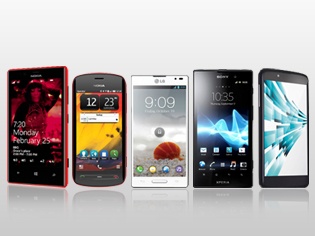 The 20000 budget gives you many options and many brands, thus comes the confusion, which brand to go with, what features to look at, but you need not to worry about that we have got everything sorted for you. Just pick any one form the 5 smartphones mentioned below and you won't be disappointed.
Asus Zenfone 2 ZE551ML
Asus has surely sent a benchmark in low budget and high featuring smartphones. People get to use mobiles from one of the top tech brands in the world, from 9000 onwards. Though there are many asus phones ranging from 10k-20k but this in particular got our attention. The Asus zenfone 2 ZE551ML has a massive 4GB RAM, the phone features dual sim slot, with 4G support and an internal memory of 32GB (talk about space), in the camera section its just the same as others with 13 MP back and 5 MP front camera. It has a screen size of 5.5 inches with "gorilla glass 3"protection. With all these features and a 2.3 GHz processor this phone is totally worth the money. The phone will cost you 20000 Rs.
Moto x (2nd generation):
The moto x 2nd generation, is to be honest a phone which will cost you less and nevertheless fulfill your needs. The phone has a 2GB RAM, 16 GB internal storage with a low cost around 15k, this phone is also water resistant. The phone has a 13 MP camera which can shoot HD videos, it lacks on the front camera which is just 2 MP, but this phone is for the ones who want to spend less and still use a high quality phone. Get discount from coupons for Paytm easily to buy this phone.
Moto x play (with turbo charger):
The moto x play when launched made waves in the market because of its high end 21Mp camera, this is another Moto phone featuring on this list with a RAM of 2GB and a screen size of 5.5 inch, it has two storage options with 16GB & 32Gb internals. The phone only lacks on the processor which is a 1.7 GHz snapdragon 615 octa core. Yet it's a good phone at a price of Rs. 17000.
Lenovo vibe x3:
If I had to give my personal opinion go for this phone, Lenovo used to launch phones in the 6-10k section, but with this phone it has outclassed many branded phones, the Lenovo vibe x3 has 3GB RAM, 32 GB storage space, a massive 21 MP back and 8 MP front camera. The phone has added features like fingerprint scanner and NFC, with HD display and a 5.5 inch screen this phone will cost you 20000 INR which is quite similar to your budget.
HTC desire 826
The Taiwanese tech giant HTC has always attracted the likes of youngsters, with a wide range of phones from 12000 to 50000 INR, HTC has a smartphone for every user segment. This particular device has a hefty 5.5 inch touchscreen, 2 GB RAM and the snapdragon 615 octa core processor, the phone comes with dual sim and support for both 3G & 4G. But the key feature of the phone is its camera, both front and back featuring 13MP each, yes you read that right, front camera 13MP too, selfie lovers go buy this phone now. This phone varies in price, so if you try AliExpress India coupons you will save some decent money.