After the completion of 12th examination students all over the country look for aspiring courses to pursue their higher studies. If students have medical stream in their higher school then obviously they will choose medical colleges for further studies but for the students who are looking at their careers earning wise then Business administration courses will help them. Jaipur, also known as pink city is hub for various medical and top BBA colleges in Jaipur. The peaceful environment of Jaipur actually attracts the students to pursue higher studies from their and many students from all over the country visit Jaipur for doing their higher studies. Here we will discuss in detail about some of the best BBA and top Medical colleges in Jaipur which provide quality studies and infrastructure to the students.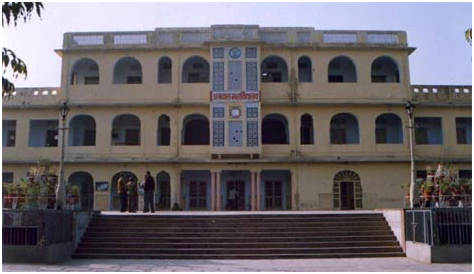 NIMS Institute of Management
NIMS is a private college for pursuing various graduation and PG courses. It is affiliated to NIMS University, Jaipur and UGC approved as well. It is one of the leading universities in the city where many aspiring students go to pursue their BBA. This university has the best placement cell with 100% placement record so far and many reputed companies visit the campus of NIMS on regular basis. Various facilities like hostels, classrooms, labs, sports and extra-curricular activities are provided to the students studying there. Therefore NIMS focuses on overall development of the student apart from studies only.
Vivekananda Global University (VGU)
VGU is also one of the leading universities for providing various Graduation and post graduation courses. This university is UGC recognised and AICTE approved. Various students opt for 3 year BBA program and 5 year BBA+LLB program in this university. Students see a greater career opportunities with VGU as it is collaborated with various foreign universities like Edinburgh University and many more. Quality education and best infrastructure is their sole priority.
JaganNath University
This is a private university, UGC approved and ISO 9001:2008 certified. It has also got Grade B accreditation by NAAC. It provides full time 3-year program for BBA to students and many more graduation and PG courses as well. Placement assistance is guaranteed by the university which lifts the spirits of students in a positive way.
Jaipur Dental College
This is one of the leading colleges in medical science in Jaipur and also top ranked dental college. It is affiliated to Rajasthan University of Health Sciences. It provides various under graduate, graduate and doctoral courses to the students. BDS is the dental course offered to the students for 5 years in dental surgery. 100 seats are provided for this particular course in the college.
SMS Medical College and Hospital
This college is also one of the top colleges for providing medical courses to the students in Jaipur. It is affiliated to Rajasthan University of Health Sciences. It is also famous for providing various under graduate, post graduate and doctoral courses to the students. The career opportunities are widely opened after getting admission in this college.