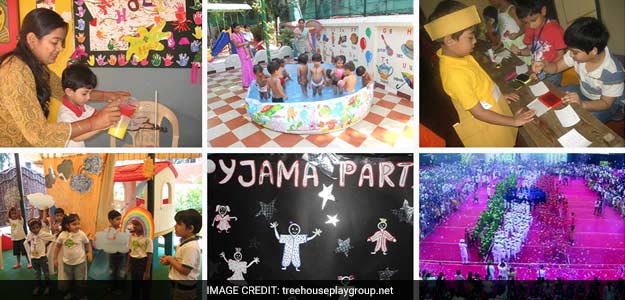 Shares of Tree House Education & Accessories surged as much as 33 per cent in two trading sessions on the back of huge volumes.
Shares of the Mumbai-based preschool operator saw huge trading volumes in the last two trading sessions. As many as 5.40 lakh shares changed hands on the Bombay Stock Exchange on Monday, compared with an average of 1.28 lakh shares traded daily in the past two weeks.
On Friday, the trading volume in Tree House Education shares had spiked five times as compared to its it average on BSE.
Zee Learn in June had announced that it had put on hold the merger deal with Tree House Education.
The proposed merger between Tree House Education and Zee Learn was announced in December 2015 after Essel Group's education arm, Zee Learn, said its board has accorded in-principle approval for exploring consolidation options with pre-school chain Tree House Education and Accessories.
Shares of Tree House Education ended 8.65 per cent higher at Rs 56.50.