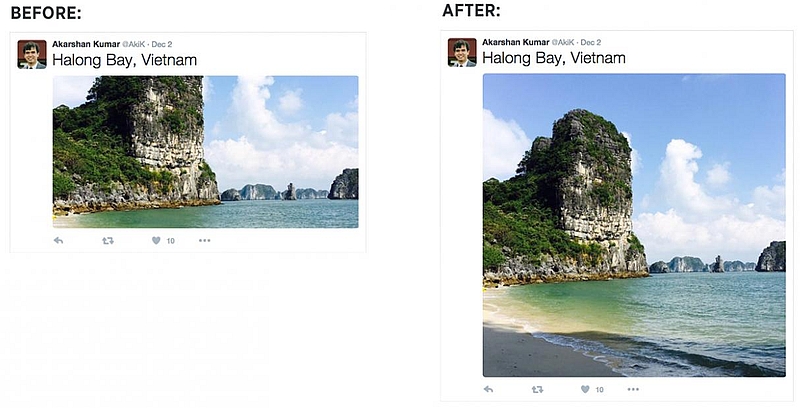 Twitter on Monday announced a couple of changes to its Web interface that will deliver a "richer photo experience" to users.
The micro-blogging website now shows uncropped images in single-photo and multi-photo tweets. The company used to earlier crop tweeted images in order to maintain some layout uniformity to a timeline or feed, and users had to click on individual images in order to view them fully.
The company in a blog post said the new interface is supposed to make your timeline 'more immersive' than before. For those tweets that include more than one image, the micro-blogging website will preview one full image alongside other uncropped images in smaller size. Twitter Product Manager Akarshan Kumar adds, "Starting today, we're making your twitter.com timeline more immersive by uncropping photos, so you can experience and present them as they were meant to be viewed."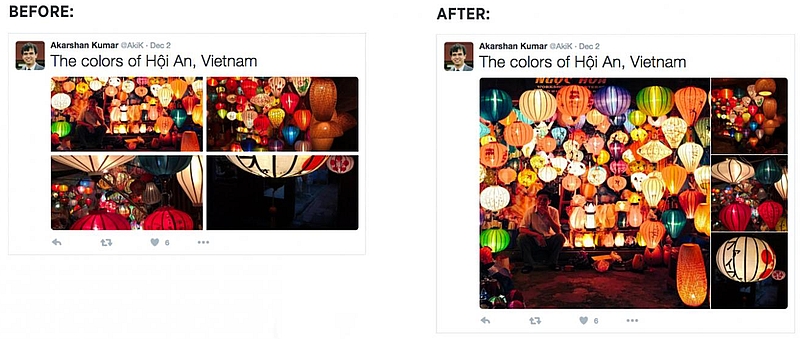 While this is a welcome feature for those who post images on Twitter, it might also irritate some users as each tweet would now capture more part of the computer screen. This will result in extra scrolling to view content.
Twitter last month replaced its star button with the new heart button to 'favourite' a tweet. As per the company, the new hearts button made it easier for users around the world to understand and express their views. "We want to make Twitter easier and more rewarding to use, and we know that at times the star could be confusing, especially to newcomers," product manager Akarshan Kumar said in a blog post. The move however received mixed feedback from users. If they so choose, users can bring back the star button using a third-party Chrome extension named 'Fav Forever'. In October ,Twitterincreased follow limit from 2,000 to 5,000 accounts as well.
["source-gadgets.ndtv"]