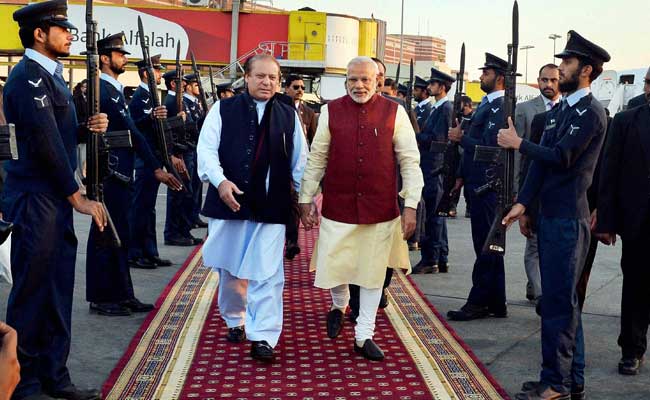 MUMBAI: 
Bharatiya Janata Party's (BJP) ally Shiv Sena on Friday said if Prime Minister Narendra Modi succeeds in bringing back fugitive underworld don Dawood Ibrahim Kaskar, it would support his brief halt in Pakistan.
"Tomorrow is Dawood Ibrahim's birthday… if the Prime Minister can succeed in bringing him back to India, then we shall welcome and support his meeting with Pakistan Prime Minister today," Shiv Sena lawmaker and spokesperson Sanjay Raut said.
He reiterated the party's known stance that "there should be no dialogue with Pakistan till it stops targeting India with terror acts".
"Even yesterday (Thursday) there was a terror strike in Jammu and Kashmir in which some 12-13 soldiers were seriously injured and are battling for life," Mr Raut said.
He said the BJP does not consult or seek consent of the Shiv Sena on important international issues (like this).
["source-ndtv"]