Even though most people use WhatsApp and Facebook Messenger for chatting, there is no dearth of alternatives available. There are privacy-focused options such as Telegram, and sticker-filled apps such as WeChat, so there is a messaging app for every purpose. One such app, Wire, takes a slightly different approach.
Wire's appeal lies in its simple, clutter-free design that is suitable for both professional and personal use. The app, which is backed by Skype co-founder Janis Friis, let's you chat, share images, and make voice calls to other Wire users. Like WhatsApp, and some other apps, Wires uses your phone's contact list to quickly connect you to other users you know. It has recently launched a Windows app to complement its iOS, Android, OS X, and Web apps. Wire's group calling feature and clean interface made us wonder if it could find a niche that swears by the app. We used the app on various platforms to find out.
True to its claim, Wire does have a neat interface. With a white background, a large and clean font, and a relatively minimalist interface, it looks good and is easy to use. You can sign up with your phone number or email address. This reviewer couldn't sign up via SMS because he received the verification message around two hours too late, but two colleagues didn't face this issue, and were able to sign up and verify their numbers without any issues. If you do face this problem, you can always go to Wire's website and sign up using an email address, which is also hassle free.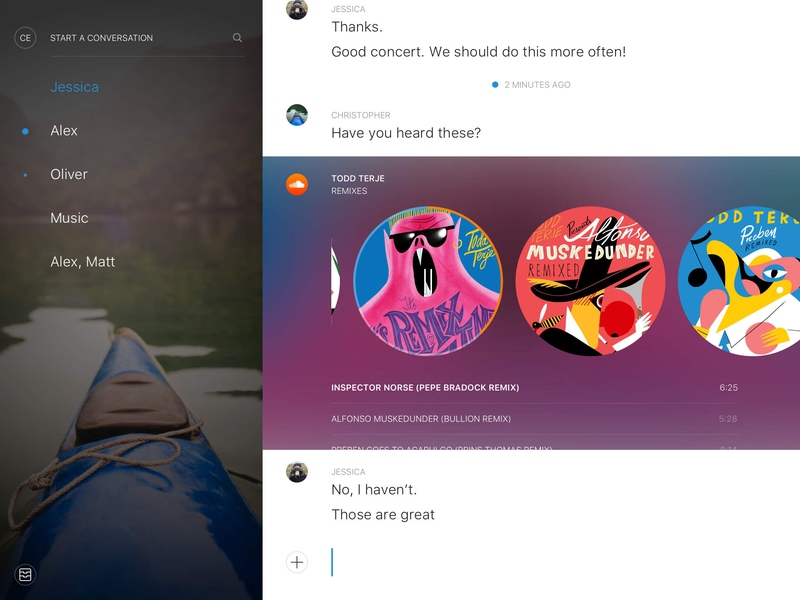 Wire was snappier than WhatsApp, Messenger, or Slack (which we use for office-wide chat) and it helped that the app looks really nice too. The Web interface had all the same features and worked without any problems – we had to create a password using our phone, and after that, we could log into Wire through the browser. The new Windows app works just like the Web interface, and looks the same too.
The biggest annoyance we had with Wire was its insistence on making you upload a profile picture. One of our colleagues didn't do this on the Mac app and he was greeted with a large pop-up asking him to upload a picture. This pop-up couldn't be closed without uploading a picture and the colleague was locked out of the app until he did. The only way for him to chat with us was to click on Wire's chat notifications. But if no one messaged him, he couldn't use the app without a picture.
["source-gadgets.ndtv"]