Rings have always had a special place in every engagement ceremony. When it comes to choosing engagement rings, the design plays a very crucial role and the size of the ring is equally important. After all, it's a lifetime possession and symbol of love. Many couples end up selecting the imprecise ring size as they're unaware of the factors that need to be considered while choosing the accurate size of the rings. Here are few things you should know about sizing your engagement ring correctly: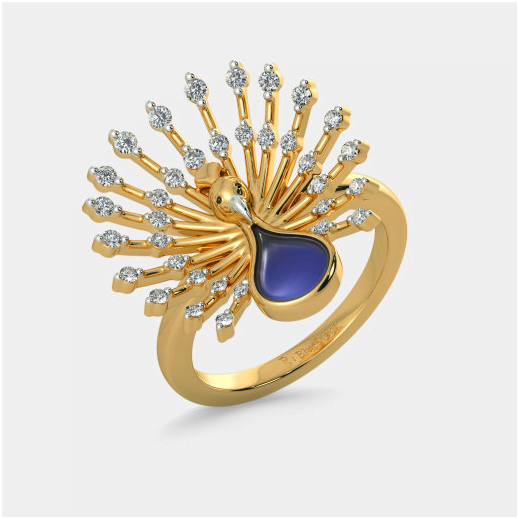 Choose an Experienced Jeweller
Ring sizing is not something that a person can do on his or her own. Even if you know the correct size, it's better to ascertain by approaching an expert jeweller – irrespective of whether you are looking for an engagement ring or wedding ring, because an individual's ring size might change every few months.
Know Your Ring Size in Numbers
The traditional method used to measure ring size is based on predefined size numbers. Though different standards are followed across the world, it's better to learn about your ring size in numbers used in the region you live in. These numbers are defined according to the inner circumference of the ring in millimetres.
The Width of the Ring
The circumference of the ring plays an important role in ring sizing. But, with increasing circumference, the width will also affect the look of the ring. The larger the circumference, the larger should be the width of the ring. Buying a wider ring will provide you better fitting and comfort. Most men choose rings of 8mm width, whereas women prefer rings of 4mm width. But, it usually changes according to the size of the finger.
The Shape of Your Finger
When it comes to selecting the size of your engagement ring, it is important to consider the shape of your finger and the design. While some people may have long and slender fingers, there are others who may have large knuckles. The ring should fit perfectly at the base of the finger for people with large knuckles. If there is a large difference between the knuckle and base size of the finger, the ring might spin around the finger, which can be resolved by adding sizing beads on the inner section of the rings.
Resizing the Ring
With time, the size of your fingers changes. There might come a time in the future when your ring might not fit your finger anymore. Rings can be resized resizing can be done to your engagement ring by stretching or compressing it to some extent. A ring can be resized by maximum two sizes above or below your previous ring size. So, you can wear your engagement ring forever. Get your dream engagement ring with the perfect fit.