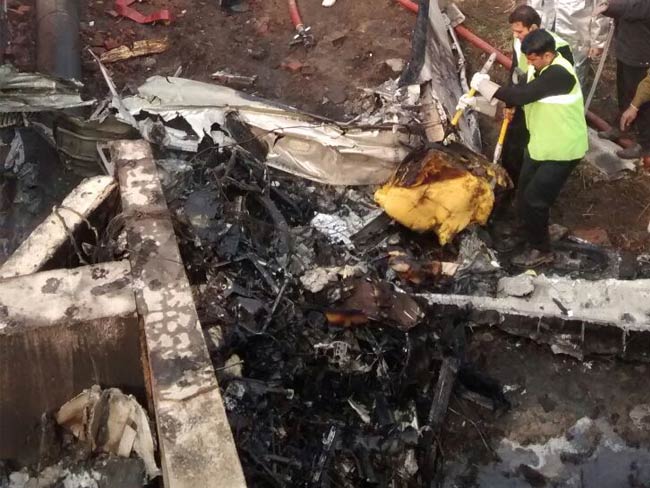 NEW DELHI: 
The Cockpit Voice Recorder (CVR) of the ill-fated Border Security Force (BSF) plane has been retrieved from the crash site here and it has been sent for investigation, force Director General DK Pathak said today.
He said only after the Directorate General of Civil Aviation (DGCA) investigation concludes, the reason for the crash could be known. "The CVR has been retrieved from the crash site and it has been sent for investigation," he said.
Mr Pathak maintained that the Superking B-200 aircraft was "technically perfect" when it took to air yesterday even as he fully empathised with the anger and grief expressed by the family members of the ten killed personnel who have accused the government and the paramilitary of using "old" aircraft.
"This could have happened with anybody…Directors General and VIPs have flown in this plane. It was unfortunate that this time when it was flying it was flying non-gazetted officers piloted by officers," he said.
"I would emphatically say again that there should be no doubt in anybody's mind about this aircraft which was not a very old," Mr Pathak said.
The Director General of BSF said the plane was "under-exploited" as it had flown about just 4,700 hours in the last 20 years.
Mr Pathak said the plane was inducted in 1995 and it had over 2,700 landings with the air wing of the country's largest border guarding force.
He said the BSF has already credited Rs. 10 lakh each in the account of the next of kin of personnel from the total Rs. 28,78,000 ex-gratia meant for them. Another Rs. 10 lakh funds will be given to these families from government account.
["source-ndtv"]