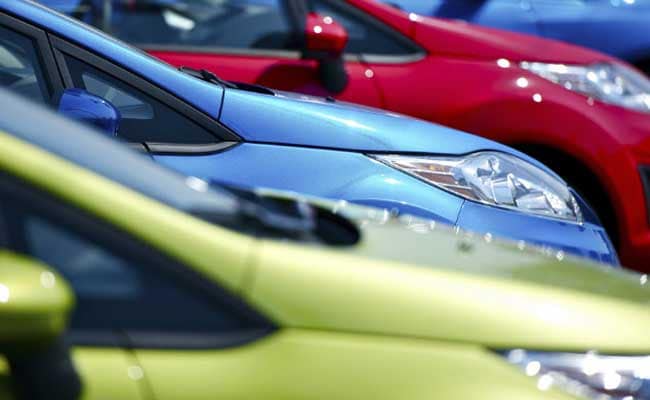 July has been an eventful month for the automotive industry. Overall, there have been quite a few launches, but the biggest push for the industry was created by the implementation of the Goods and Services tax. It was in July that GST was introduced into the country and we've already told you a lot about it. Thanks to GST prices of cars and bikes dropped, making them cheaper and helping the car makers pass on this benefit to the customers. While we expect the effect to show on the industry in coming months, it's been a good start as far as Maruti Suzuki is concerned. Maruti Suzuki India Limited sold a total of 165,346 units in July 2017, growing 20.6 per cent over the same period of last fiscal. This includes 154,001 units in the domestic market and 11,345 units of exports. The company had sold a total of 137,116 units in July 2016.
Also Read: Prices Of Cars And Bikes In India Post GST
The main driver of sales has been the Compact segment which sees new launches in the form of the Ignis and the Dzire for Maruti Suzuki. There's no discounting the Baleno either, and the company sold a total of 63,116 units in July 2017 which is a jump of 25.3 per cent compared to July 2016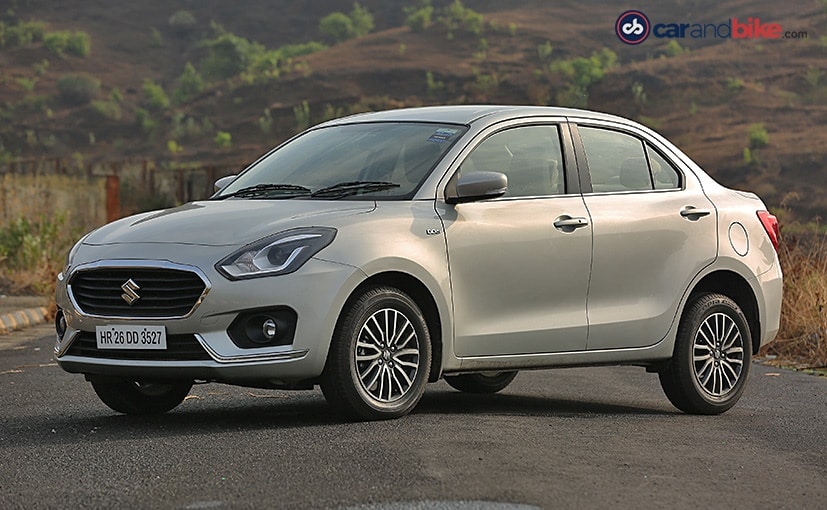 The Maruti Suzuki Dzire was launched in May this year
The Mini segment too has grown steadily for Maruti Suzuki with the Alto and the Wagon R raking in sales of 42,310 units, a massive jump of 20.7 per cent over last year. What is also interesting to note is that the Utility Vehicles segment has shown a significant growth for the company with sales figures of 25,781 units, showing a sharp rise of 48.3 per cent compared to the same period last year.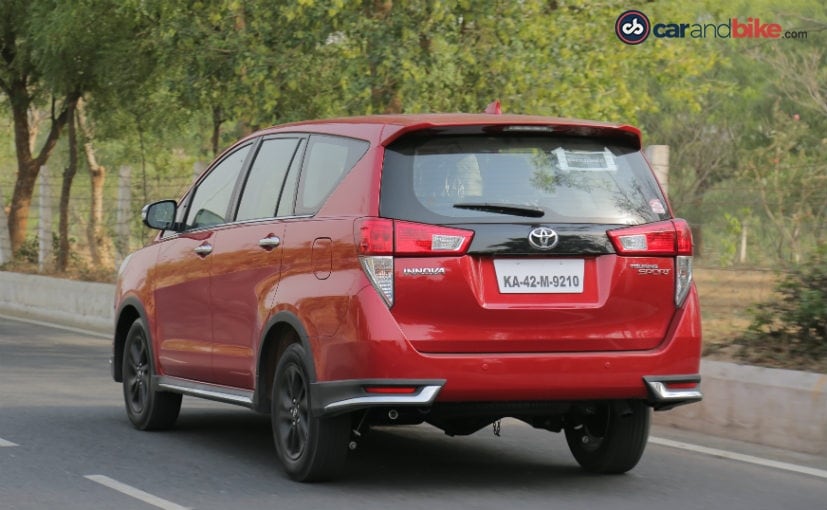 Toyota sold 9300 units of the Innova MPV in July 2017
Toyota
Toyota Kirloskar Motor reported a 43 per cent increase in domestic sales at 17,750 units in July. The company had sold a total of 12,404 units in the same month last year. The company sold over 9,300 units of  the Innova Crysta MPV last month and also retailed 3,400 units of Fortuner. Toyota 1,723 units of the Etios series in July 2017 as compared to 1,344 units in the same month last year, a growth of 28.19 per cent.
Tata Motors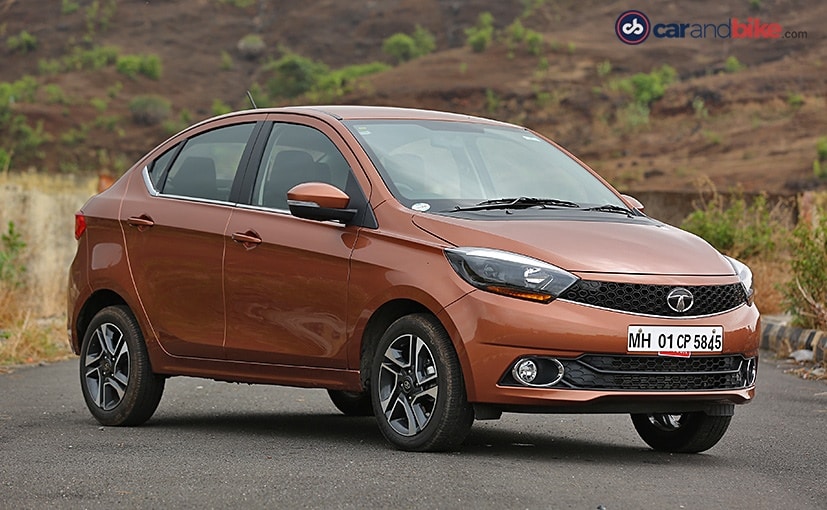 The Tata Tigor and the Tiago spearheaded the sales in July for Tata Motors
Tata Motors passenger and commercial vehicle total sales in July 2017 were at 46,216 vehicles, higher by 7 per cent as it managed to sell 43,160 vehicles in July 2016. In July 2017, Tata Motors recorded sales of 14,933 passenger vehicles with a growth of 10 per cent over July 2016. The Tiago and the Tigor spearhead these numbers. Utility vehicles are boosting the sales numbers of car makers and it's no different for Tata Motors. The UV segment grew by 110 per cent due to strong demand for Tata Hexa as the company sold 2808 units in this segment.   Cumulative sales growth of all passenger vehicles in the domestic market for the fiscal were at 49,791 units a growth of 10 percent, compared to 45,062 in the last fiscal.
Hyundai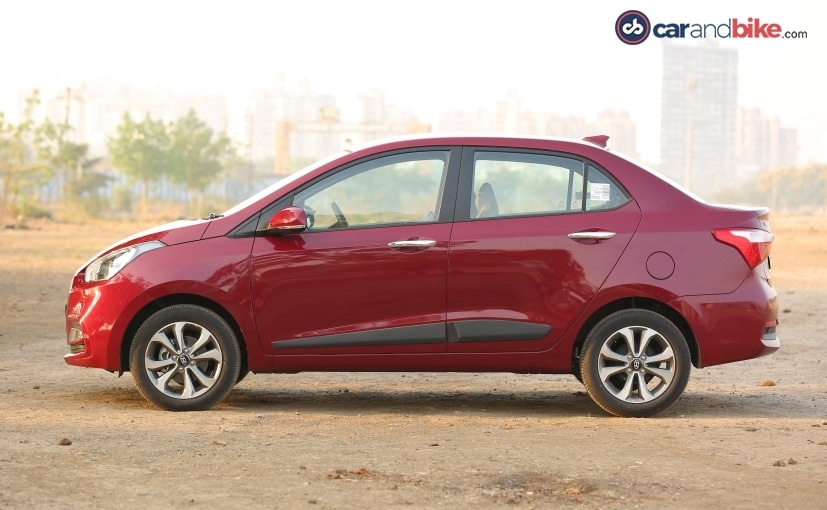 Hyundai launched the facelift of the Xcent with a lot of features
Hyundai Motor India Ltd registered a domestic sales of 43,007 units for the month of July 2017. The company launched the facelift of the Grand i10 as well as the Xcent this year and is gearing up to launch the new generation of the Verna in August. Commenting on the July sales Mr. Rakesh Srivastava, Director – Sales and Marketing, Hyundai Motor India Ltd. said, "Hyundai with a growth of 14.5% month on month and 4.4% year on year, continued its growth momentum on the strength of strong performance by the ICOTY winners Grand i10, Elite i20, Creta, with a cumulative sales milestone of 1.25 Million units reaching towards higher growth momentum with strong support of lowering of prices on account of GST implementation and good monsoon which will increase customer confidence and sentiment towards vehicle buying."
Ford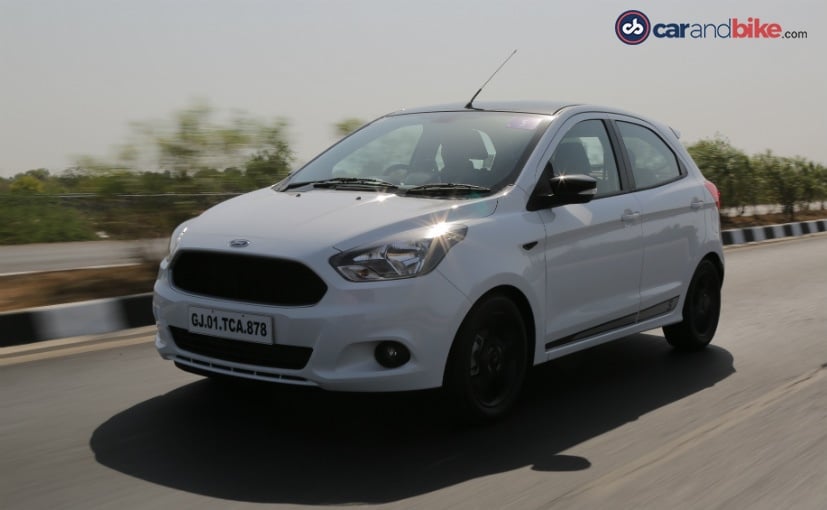 Ford launched a facelift of both the Figo and the Aspire in the beginning of this year.
Ford India's combined domestic wholesales and exports in July reached 26,075 vehicles from 17,742 vehicles in the corresponding month last year. Ford sold 8,418 vehicles, as against 7,076 units, while exports grew to 17,657 vehicles compared to 10,666 units in July of last year.
"Despite the administrative challenges associated with the introduction of GST, Ford has continued to grow faster than the industry," said Anurag Mehrotra, president & managing director, Ford India. "While the short term headwinds associated with GST and rising input costs remain, we believe a good monsoon, favourable financing rates and rise in consumer confidence will provide a good impetus for the industry."
Mahindra and Mahindra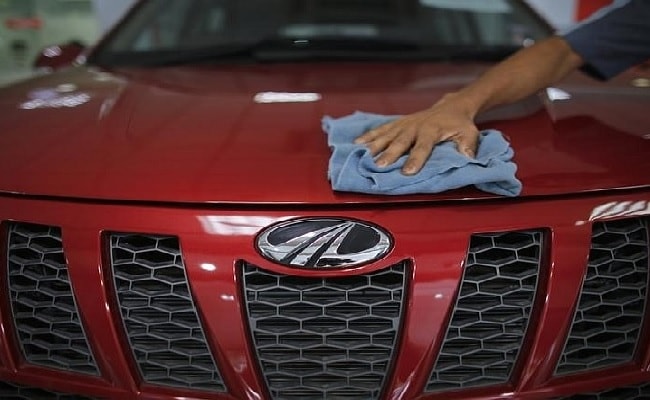 Mahindra registerd a 21 per cent growth in Passenger Vehicles segment
The country's leading UV manufacturer registered a 6 per cent growth in July 2017 with total sales accounting for 41,747 units against the 39,458 sold in July 2016. Domestic sales went up by 13 per cent with sale of both passenger car and commercial vehicles accounting for 39,762 last month compared to the 35,305 units sold during the same month in 2016. Exports, however, saw a massive drop of 52 per cent with sales coming down to 1,985 units in July 2017 from 4,153 units exported in July 2016.
Commenting on the performance, Rajan Wadhera, President, Automotive Sector, M&M Ltd. said, "We are happy with the overall performance for the month of July 2017. We have registered a growth of 21% in the Passenger Vehicle segment and a growth of 13% in overall domestic vehicle sales. The benefit of a good monsoon, the successful rollout of GST and a good run up to the festive season, starting from August, give us confidence of continuing a robust growth in Q2".
Honda Cars India
Honda Cars India's sales grew by an impressive 22 per cent in the month of July 2017 with the company selling 17,085 units compared to the 14,033 units sold in July 2016. Exports also grew by over over 35 per cent at 350 units last month compared to the 212 units that were exported in the same month last year. This brings Honda's cumulative sales to 17,435 units in the month of July 2017 compared to the 14,254 units sold in July 2016, registering a total growth of over 18 per cent.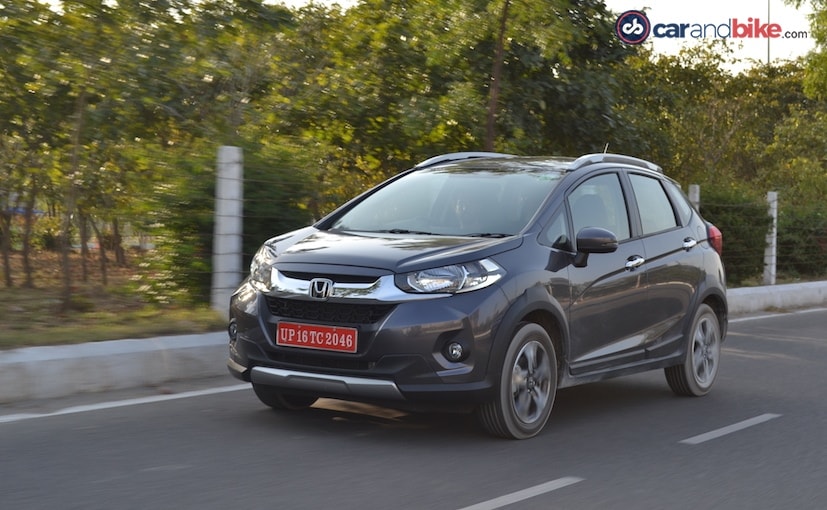 The Honda WR-V was the highest selling model in the month of July 2017
Commenting on the company's performance, Yoichiro Ueno, President and CEO, Honda Cars India Ltd. said "We were able to post good growth in July with strong sales numbers across models. The post-GST price benefits, healthy monsoon and onset of festive season in many regions from August will give another boost to our sales. We have increased the WR-V supply for our waiting customers from last month and is reflected in the good numbers posted by the model in July".
The company has been maintaining strong sales momentum in the current fiscal year and has sold 55,647 units during April – July 2017 with a cumulative growth of over 21% as against 45,880 units in the corresponding period April – July 2016.
For the latest auto news and reviews, follow CarAndBike on Twitter, Facebook, and subscribe to our YouTube channel.
["Source-auto.ndtv"]