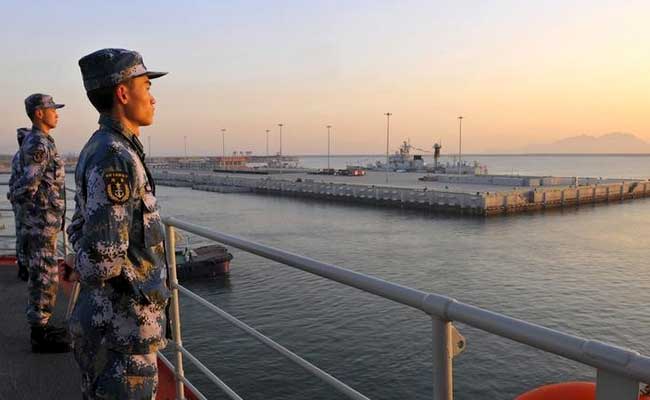 BEIJING: 
China is getting better and better at operating fighter jets from its lone aircraft carrier, with confident pilots and an increasing number of flying operations, the military's newspaper said today as China's navy chief visited the ship.
The Liaoning, a Soviet-era ship bought from Ukraine in 1998 and refitted in China, has long been a symbol of China's naval build-up.
China wants to develop an ocean-going "blue water" navy capable of defending the world's second largest economy's growing interests as it adopts a more assertive stance in territorial disputes with neighbours in the South China and East China seas.
The official People's Liberation Army Daily said in a front-page editorial that the carrier had achieved "obvious progress" in raising its combat effectiveness since the start of the year.
The number of aircraft based on the carrier and the number of daily flights had both increased, while "many" pilots had qualified to operate the Shenyang J-15 fighter jet on the carrier, the report said.
The navy had therefore made a "key breakthrough" in shifting from the testing phase to being able to operate ship-borne aircraft, the newspaper said.
Chinese navy chief Wu Shengli visited the ship this week, meeting pilots, sitting in an aircraft cockpit and answering questions about how China could speed up the operational capability of the ship, the report said.
It said the drills Wu oversaw happened somewhere in the Bohai Sea, off northeastern China.
The Liaoning has already taken part in operations in the South China Sea, where China has competing claims with Vietnam, Malaysia, the Philippines, Taiwan and Brunei.
Successfully operating the 60,000-tonne Liaoning is the first step in what state media and some military experts believe will be the deployment of domestically built carriers by 2020.
Taiwan's Defence Ministry said in September China was building two aircraft carriers that would be the same size as the Liaoning.
Little is known about China's aircraft carrier programme, which is a state secret, although Chinese state media have hinted new vessels are being built.
The Pentagon said in a report earlier this year Beijing could build multiple aircraft carriers over the next 15 years.
["source-ndtv"]