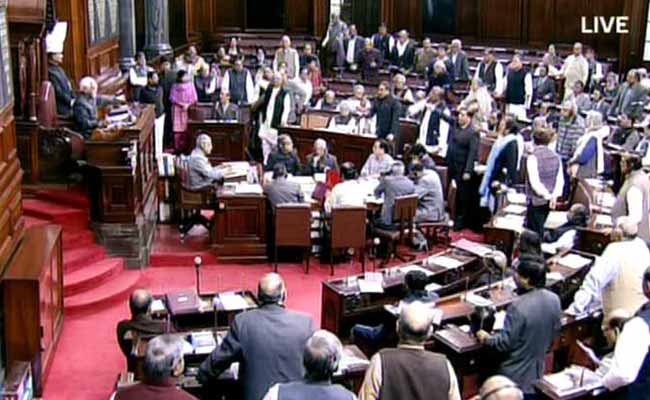 NEW DELHI: 
The proceedings of the Rajya Sabha were disrupted for the fifth day today, with Congress members demanding the ouster of Arunachal Pradesh governor for calling a session "without the government's will".
As the house met for the day, the leader of opposition demanded a discussion over the issue.
"In the history of India neither president nor any governor has called a session without the government's will. It is happening for the first time in India and constitution is being violated," said Leader of Opposition Ghulam Nabi Azad.
"Such a governor has no right to be there. He should be recalled," he said.
He said a notice to adjourn proceedings of the house and discuss the issue had been given.
K Keshava Rao of Telangana Rashtra Samiti (TRS) and KC Tyagi of Janata Dal-United (JD-U) supported the Congress.
Deputy Chairman PJ Kurien said the motion is pending with Chairman Hamid Ansari and the issue can be discussed once the motion is admitted.
But Congress members started raising slogans.
Mr Kurien tried to run the house, and some members also made their zero hour mentions amid sloganeering.
However, as the protests continued, Mr Kurien adjourned the house till noon.
In the question hour, the scene remained the same. Mr Ansari tried taking some questions, but as the din continued, he adjourned the house for 30 minutes.
["source-ndtv"]