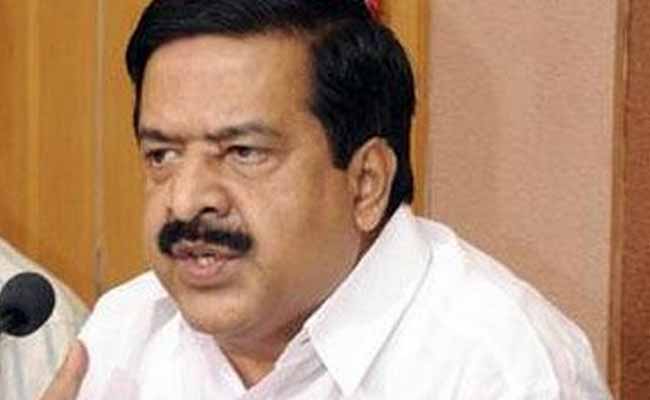 THIRUVANANTHAPURAM: 
The Congress party high command in Delhi today categorically denied receiving any letter purportedly written by Kerala Home Minister Ramesh Chennithala seeking an urgent overhaul in the party in the state.
A statement issued by Congress general secretary Mukul Wasnik, who looks after the party's affairs in Kerala, said Mr Chennithala has already made a public statement on the issue.
"He (Chennithala) unequivocally made it clear that he has not written any such letter," Mr Wasnik said in the statement.
"Unfortunately, even after his statement, some sections of the media reported that sources close to the high command have confirmed receipt of such a letter.
"I want to make it very clear that the high command has not received any such letter which is being talked about in sections of the media," Mr Wasnik said.
The letter, published in a section of the media, was purportedly written by Mr Chennithala to the Congress high command seeking an "urgent overhaul" in the party after the rout in the civic polls.
After the letter surfaced last week, Mr Chennithala and his office quickly denied writing any letter. Some of his close aides, however, said even if no such letter has been sent, the contents that were circulated in the media were true.
The party top brass at a meeting on Friday decided to ask the state government to conduct a comprehensive probe into the matter.
Chief Minister Oommen Chandy and his aides have been maintaining a steady silence.
Forest and Cinema Minister Thiruvanchoor Radhakrishnan today said no such condition exists in Kerala, as pointed out in the letter.
"Going public is in no way helpful, and if there are any complaints, it should be aired in the party forums," Mr Radhakrishnan told reporters at Kottayam.
Mr Radhakrishnan had to part with the prestigious home portfolio, after Mr Chennithala was inducted in the Chandy Cabinet last year.
Mr Chennithala has been eyeing the chief minister's post for a long time.
With less than six months for the assembly polls, his aides have been trying to place the responsibility for the civic polls upset on Mr Chandy, in a bid to grab the attention of the party high command to change the state leadership.
["source-ndtv"]