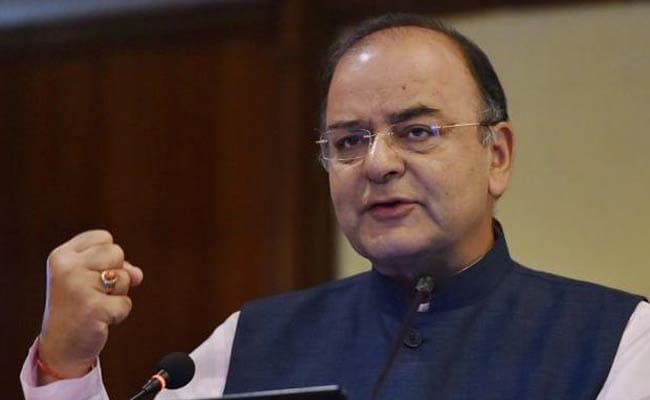 NEW DELHI: 
Delhi's ruling Aam Aadmi Party (AAP) today again demanded the sacking of Finance Minister Arun Jaitley from the government after accusing him of corruption in the city's cricket board.
Immediately after BJP lawmaker Kirti Azad detailed what he said were details of financial wrongdoing in the Delhi and District Cricket Association (DDCA), the AAP asked Prime Minister Narendra Modi to dismiss Mr Jaitley.
Mr Jaitley had headed the DDCA for years. He has denied the accusations against him, and called Mr Kirti Azad "a Trojan Horse".
"Jaitley is the Suresh Kalmadi of BJP," Aam Aadmi Party leader Ashutosh told the media, referring to the former Congress lawmaker who was linked to the alleged corruption in the 2010 Commonwealth Games.
"He (Jaitley) should be immediately sacked," Mr Ashutosh added.
Another AAP leader, Kumar Vishwas, wanted to know if PM Modi would continue to retain Mr Jaitley in his Cabinet even after knowing the details of the alleged corruption charges against him.
Mr Vishwas said Delhi Chief Minister Arvind Kejriwal was the first person in the government "who tried to expose the corruption in DDCA".
This was the only reason the CBI raided Mr Kejriwal's office on December 15 in the name of targeting his Principal Secretary Rajendra Kumar, he added.
The CBI wanted to look into the file which contained the report of a three-member committee which – on Mr Kejriwal's orders – probed the financial irregularities in the working of DDCA.
The Central Bureau of Investigation has denied searching Mr Kejriwal's office.
"Kirti Azad has made it clear that Jaitley is the head of the (DDCA) scam. He should be removed," said Sanjay Singh, another AAP leader.
["source-ndtv"]