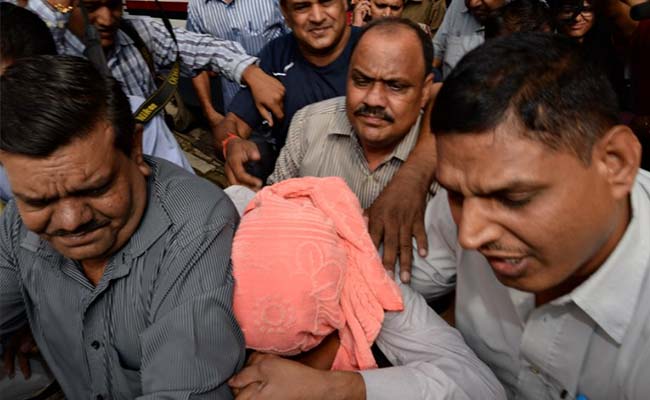 NEW DELHI: 
The youngest of six men convicted of gang-raping and torturing a student on a moving bus in 2012, was released from a correction home yesterday but is not free.
Sources say his movement has been "restricted" at the NGO that is evaluating his mental state while the Delhi government prepares a plan for his rehabilitation and "social mainstreaming".
He is confined mostly by choice, say sources. The convict, now 20, fears for his life outside the NGO and reportedly does not even want to go to his village in Uttar Pradesh, because he fears that his family will be branded.
The convict will stay with the non-profit organization and be under constant surveillance and supervision till the government comes up with his post care plan. A part of the plan will rely on the NGO's psychological assessment. The convict is expected to take vocational training and attend classes on mental health.
The man has signed a consent form to be in the care of the NGO. As is the law, he has been given Rs. 10,000 with which he reportedly plans to buy a sewing machine and take up tailoring.
The convict was just short of 18 when he and five others lured 23-year-old physiotherapy student Jyoti Singh and her friend onto an empty bus on December 16, 2012, and assaulted and brutalized her before dumping them both on the roadside, naked and bleeding.  Jyoti died 13 days later.
While the others were sentenced to death, the youngest rapist was sentenced to three years at a correction home, which is the maximum punishment under the Juvenile Justice Act.
Jyoti's parents Asha Devi and Badrinath Singh have fought for three years against the juvenile convict's release but their last legal hope ended as the Supreme Court today said it had no power to extend his detention as there had to be "legislative sanction".
Asha Devi told NDTV: "The decision has just given a certificate to those who are under 18 that they can do anything."
["source-ndtv"]