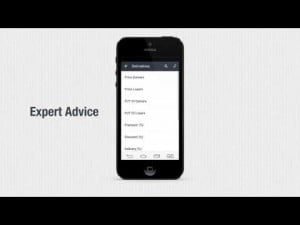 Digital India drive is seemed to have worked in many areas – investing is no different. Today, investors are increasingly looking up to financial markets and are investing into it for good returns.
Rural India, in particular, is leading the way. The numbers released by numerous financial apps do vindicate the same.
IIFL Markets, one of the India's most popular financial app and Trading app has disclosed that their app is used from over 1500 locations in India, so that means a huge semi-urban and rural participation, and due to availability of the smartphones and the penetration of networks in every corner of the country, the numbers are bound to sour. IIFL Markets, keeping up with the trend is expecting over a million downloads in less than 12 months and with the current download, rates seem to be set to achieve that easily.
But then, not everything is working well for all the apps, because the numbers also give one crucial insight – that the apps which are not designed well or are not optimizing network resources are getting bad ratings from the user.
A 4.2 rating of IIFL Markets against 3.8 of a few leading apps state the same, as the primary drop in the rating for global apps is attributed to their inability to cater to the needs of rural users which is optimizing both battery and the usage of network.
Some of the leading apps are missing out on translation as well and are working overtime to get this fixed. Bridging the language divide seems to the key task for all the apps and they are working hard to make that happen.
A sneak-peak to the commitment of resources tells a lot about how seriously they are taking financial inclusion. Especially for apps like IIFL Markets, Sharekhan etc that have a huge client base, it is crucial to give their investors a platform to trade which in turn would reduce their dependency on human labor. IIFL Markets, for instance, has committed a team of 50 professionals only for analysis and a lot of resources like dedicated servers, top class developer team for their app.
With access to so much information and the ability to trade on the go, the results will just pave the way for higher economic growth and reduction in acute income distribution.
Since there are numerous users who use smartphones, the number of acute users are bound to increase. And it would further reduce the divide.
Digital India has taken world my storm and the financial apps don't want to stay behind. Today, there are numerous apps who are vying for the top slot and working hard to get their users the best experience, while some apps like IIFL Markets have been very successful in getting their users on the mobile, others haven't been so successful. But the future is promising.
If the trends continue, this would be as big of a phenomenon as the green revolution.