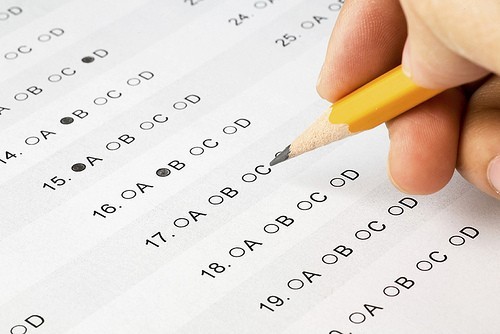 Engineering exams are conducted every year by various engineering institutes in India. Students from all over India appear in these exams to secure seats in some of the best engineering colleges both private and government. The selection is based on the ranking system.
Which are the engineering exams conducted in India?
Here is the list of engineering entrance exams conducted by various engineering college as part of admission process:
JEE Main (Joint Entrance Exam Main)
JEE Advanced ( Indian Institute of Technology Joint Entrance Exam)
AIEEE (All India Engineering Architecture Entrance Exam)
BITSAT ( Birla Institute of Technology and Science admission Test)
ENAT (EPSI National Admission Test)
VITEEE ( Vellore institute of Technology Engineering Entrance Exam)
NAT ( National Aptitude Test)
GATE (Graduate Aptitude Test In Engineering)
PACET (Planning and Architecture Common Entrance Exam)
ATIT ( Admission Test for ICFAI Science and Technology)
ISAT (IIST Admission Test)
NATA (National Aptitude Test in Architecture)
COMEDK ( Consortium of Medical, Engineering and Dental colleges of Karnataka)
KCET (Karnataka Common Entrance Exam)
WAT (Written Admission Test)
Which college offer engineering course in India?
The best private colleges in India conduct separate exams for selection process.  The list given below states the name of top 10 private engineering colleges in India that  offer courses in various streams of engineering like chemical, mechanical, computer science, software engineering and many more. One can choose the stream and give the exam of the particular college where the stream is available. Most of the colleges listed below offer courses at both bachelors and masters level.
Birla Institute of Technology and Science, Pilani (BITS)
International Institute of Information Technology, Hyderabad  (IIIT)
Vellore Institute of Technology, Vellore (VIT)
Birla Institute of Tecnology, Mesra (Ranchi), (BIT)
PSG college of Technology ,Coimbatore
Maharashtra Institute of Technology, Pune (MIT)
National Institute of Engineering, Mysore
Manipal Institute of Technology
RV College of Engineering, Bangalore
SSN college of Engineering, Chennai
More college that are also well renowned and known for quality education system include Dhirubhai Ambani Institute of Information and communication technology, VeermataJijabaiTecnological Institute, Banglore Institute of Technology and many more. The best private colleges in India offer their students campus placements where they invite successful and renowned companies to hire students at the academic session.
How to prepare for the engineering exams?
Engineering exams require dedication and hard work to crack in first attempt. Although don't get disheartened if you do not crack it in first go as the first time is always considered as the threshold of exam experience. However, to prepare yourself thoroughly you can follow these tips:
12th exams: The marks obtained in 12th board exams are considered very important during admission process in any engineering college. Therefore, you must prepare well for the board exams to acquire high percentage. 12th is considered as the basic of all higher studies and therefore one must have their fundamentals strong to crack tough exams like JEE advanced admit card for engineering courses.
Coaching: One may opt for coaching classes that are conducted by former engineering students or industry experts, to get better understanding of the topics. These coaching classes conduct mock test time to time which will help you in preparing well for the entrance exam
Reference books: One must have IIT books in order to get an idea of question format, marking scheme, important topics etc. The best books for IIT JEE include solved and unsolved papers that helps student to practice thoroughly before the final paper.
Dedication and focus: If you wish to secure seat in best engineering colleges in India then you must dedicate your time and focus to prepare for the exam. A yearlong preparation is requires to clear tough engineering exams at first attempt. Moreover with cut throat competition the cut-off goes up every year and if you lose focus then the chances to get admission may fade.
Last but not the least if you wish to be a successful engineer in future then your preparations begins right from clearing the tough engineering exam. Therefore, equip yourself with lots of study material and start preparing. Books for IIT JEE is easily available in the market. So get up and kick start your engineering exam preparation now!