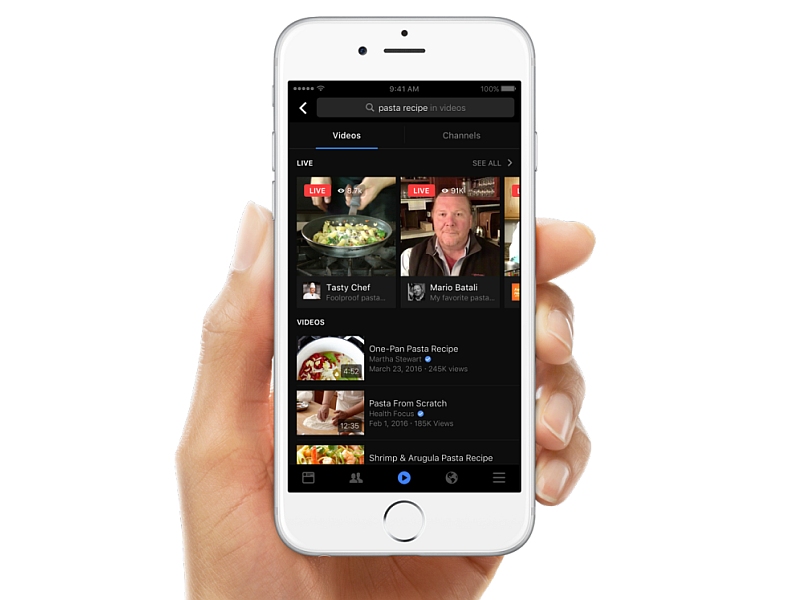 Facebook recently made it easier for people to broadcast videos to friends and groups via theFacebook Live feature. The social platform in its latest attempt to boost adoption and viewership of the service has introduced a video search feature alongside the Live video-focused revamp of its mobile app. It also added that Live videos will now show up in topics that are Trending on Facebook.
Facebook's mobile app will get a video search engine in the Live video section, where users can search for both Live videos and other videos via keywords. Users will also be able to browse channels alongside.
"You can easily find even more videos across Facebook – just type a few keywords into the search bar at the top of the screen to discover all sorts of videos about things that matter to you, from chefs sharing their recipes to scientists explaining their breakthroughs to comedians trying out new jokes," detail Dirk Stoop and Eugene Min, Product Managers, Facebook in a blog post.
It's worth noting that users will be only able to see video that have been shared with them. The new Live Video update as well as Trending Topic update is Facebook's attempt to keep its Search relevant to users involving the "unique, authentic public stories and conversations" happening on the social network.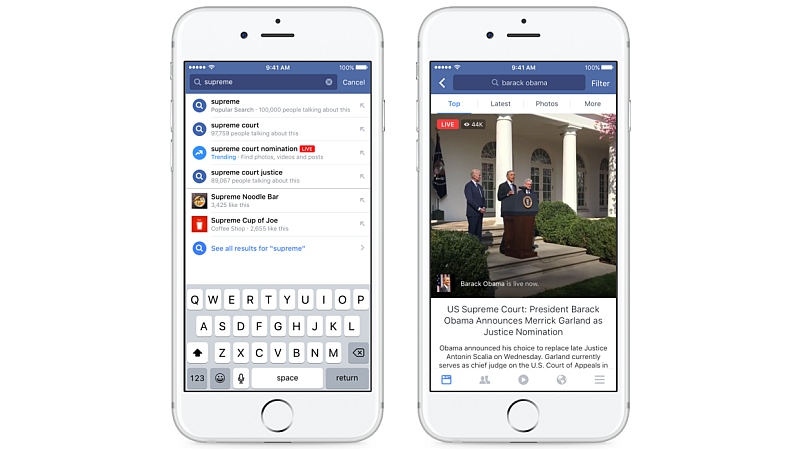 The company says, "If relevant Live video is available, it will be included in the Search results pages for these topics so you can get a direct, first-hand look at what's happening." The videos will also appear with a new indicator that will allow people to know when relevant Live video is available for a Trending topic.
Facebook says users can expect Live video in a small number of Trending topics as of now. The company added it is hoping that more people start creating and sharing Live videos, in turn making Trending topics an "even better experience".
The recent moves by Facebook are part of its latest attempt to take on rival video platforms like YouTube, Snapchat's video feature, as well as Twitter's Periscope live-video streaming app.
Facebook recently moved the button for its Messenger standalone app to give way to the new Live video feature that can be highlighted on the notification panel
Download the Gadgets 360 app for Android and iOS to stay up to date with the latest tech news, product reviews, and exclusive deals on the popular mobiles.