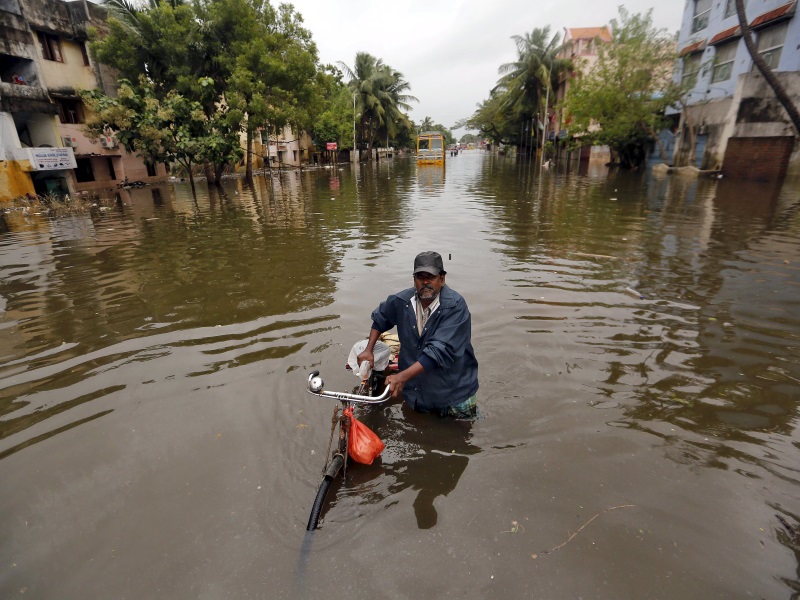 A Facebook update by a councillor of Tarangambadi town panchayat has helped identify the body of aChennai flood victim, which was washed ashore at Tarangambadi coast in the district, some 300 km from Chennai.
Coastal security group police of Tarangambadi said the body was washed ashore on December 6 in a highly mutilated condition.
The body contained three tattoo marks – one each on the chest, right shoulder and right hand. It was sent for post-mortem at the nearby Porayar Government Hospital.
M Arunkumar, councillor, had taken photos of the body and updated it on his Facebook page.
The photo had been shared by many people and on Wednesday, the victim's relative, one Sanjay from Chennai contacted Arunkumar. The deceased was identified as Jeyaraj (35), an auto driver and a resident of Sundandira Nagar in Thousand Lights in Chennai.
He had gone to the nearby Koovam river to see the flood situation on December 2 and was washed away in the floods.
As he did not return, his relatives had lodged a complaint with the Thousand Lights police station.
About 50 relatives of Jeyaraj, including his wife and two sons, reached Tarangambadi last evening.
Jeyaraj had tattooed the name of his wife on his right hand, the name of his elder son on his shoulder and that of his younger son on his chest.
The tattoo marks helped identify the body. The police handed over the body to the relatives and it was later cremated at Porayar.
["source-gadgets.ndtv"]