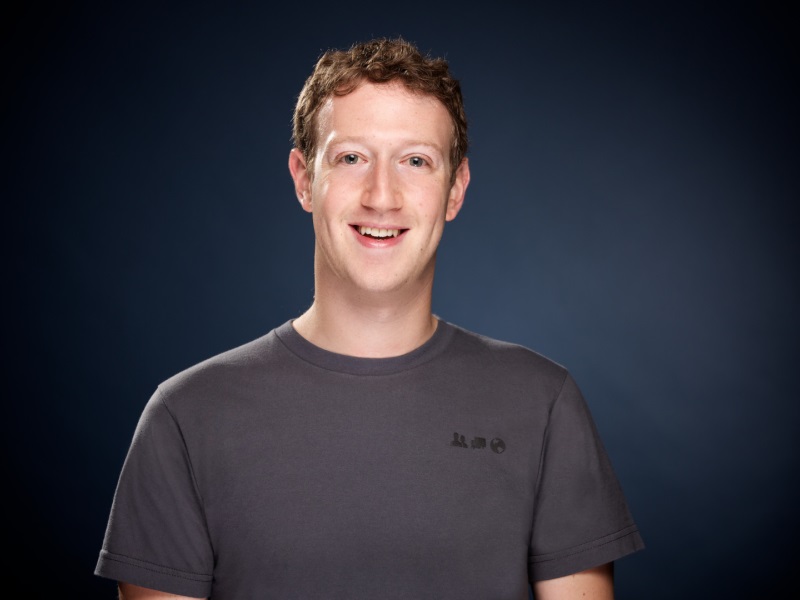 After making their fortunes from new software or social networks, some Silicon Valley entrepreneurs have vowed to apply their skills to "hacking" philanthropy and "disrupting" old models for funding charity.
Not so Facebook CEO and co-founder Mark Zuckerberg, who isn't afraid to take a more conventional approach to giving.
Local officials will gather in San Francisco this weekend to dedicate a new public hospital building, furnished and equipped in part by a $75 million (roughly Rs. 495 crores) gift from Zuckerberg and his wife Priscilla Chan, a pediatrician who did medical training at the old San Francisco General Hospital – now to be known as the Zuckerberg San Francisco General Hospital.
The 31-year-old social media mogul, worth an estimated $46 billion (roughly Rs. 3,04,135 crores), made waves with his earlier forays in philanthropy – in particular, a controversial $100 million (roughly Rs. 661 crores) donation to public schools in Newark, New Jersey. This time, though, Zuckerberg and Chan made a comparatively traditional donation that funded the purchase of cutting-edge equipment for treating some of San Francisco's poorest residents. It's not exactly "Move fast and break things," Facebook's early slogan.
"I'd say that we're trying to help people" rather than disrupt philanthropy, Zuckerberg said in an exclusive interview with The Associated Press. "Just like anything else you want to do well, investing in social-good projects takes practice," he added. "This is the reason why we're starting when we're young."
The couple has transferred billions of dollars in Facebook stock to a nonprofit community foundation that helps them dole out the funds. Zuckerberg said the gift to the San Francisco hospital, which serves many poor and minority patients, meets the couple's goals of "unlocking human potential" and "promoting equality."
But it's also clear that the donation stems partly from personal reasons, particularly for Chan, 30. The hospital "has been a critical part of my development as a person and as a physician," she said in an interview, explaining that she chose to do her residency there because it offers special training in treating underprivileged children and families.
A spokesman said the renovated hospital is San Francisco's only trauma center and the primary provider for residents who are uninsured and can't pay for medical treatment. It serves more than 100,000 patients a year. "This is the people's hospital," said Dr. Jim Marks, the hospital's chief of staff.
Officials said the couple's gift, the largest in the hospital's history, helped furnish and equip the hospital's new, nine-story main building, after construction was financed by an $887 million public bond measure. The old building, built in the early 1970s, will become an outpatient center.
Charity experts say Zuckerberg and Chan are among a new wave of billionaires, including tech figures like Napster co-founder Sean Parker and Google's Sergey Brin, who started giving away large sums in their 20s and 30s, rather than waiting until they are older.
Critics of Zuckerberg's first big donation, at age 26, say too much of his gift to Newark schools went to high-priced consultants and outsiders who failed to improve local classrooms. Zuckerberg defends the effort, citing recent statistics that show improving graduation rates. But he said the experience taught him that "we need to engage with and learn from the community."
Last year, Zuckerberg and Chan announced they would give $120 million (roughly Rs. 793 crores) to public and charter schools closer to home in the San Francisco Bay Area. Instead of attempting to overhaul an entire school district, they are doling the money out to smaller programs that provide teacher training, classroomtechnology and attempts to develop more personalized instruction for individual students.
Separately, Chan is launching a private grade school in the low-income city of East Palo Alto. It will offer free tuition and work with a local clinic to address student health needs and related problems. Chan said she hopes to develop a model other schools can follow.
That's version 2.0 of their education efforts, Zuckerberg said. "We'll make mistakes again," he added, "and learn."
["source-gadgets.ndtv"]