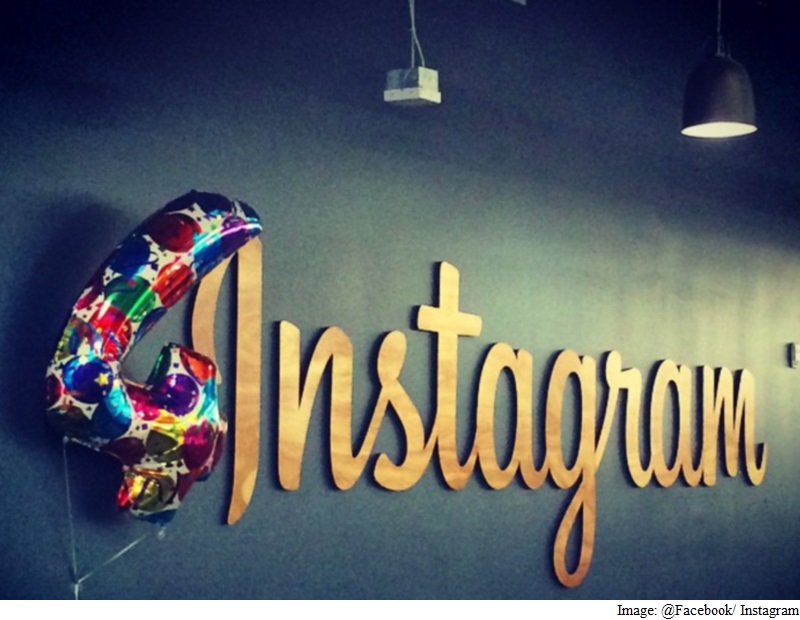 After years of racking up followers, of posing artfully for the camera phone, of charging $1,400 (roughly Rs. 92,000) a pop for her sought-after sponsored posts, the 19-year-old Instagram model Essena O'Neill came to a startling conclusion: The whole Instagram enterprise is "contrived" and she no longer wants a part of it.
Late last week, O'Neill – a bona fide Insta-celeb, with more than 840,000 followers – deleted 2,000 photos from her account and changed the captions on 96 others. Where once she paired her glamorous selfies with inspirational quotes or #blessed updates, they now say things like, "took over 100 (photos) trying to make my stomach look good." And where O'Neill once posted cover-girl worthy shots of herself at the beach or by the pool, she's now posting tearful, bare-faced videos to a new blog that's vocally anti-social media.
"I can't tell you how free I feel without social media," she wrote in her first post. "Never again will I let a number define me. IT SUFFOCATED ME."
This is not, of course, a novel "epiphany," even among the sort of people who have made their livings via blog posts and tweets. (Just last summer, the YouTube superstar Casey Neistat launched a special social network for "authenticity.") But while most of these sorts of revelations are revelatory only for the people living them, O'Neill's is slightly more sophisticated. She doesn't blame social media in generally for making us "contrived" or "shallow." Instead, she focuses her ire on just one facet: the numbers.
Again and again, in her new Instagram captions, she references her obsession with acquiring likes – "just so I could feel some social approval." She says she'll post her vlog entries on Vimeo, not YouTube, because Vimeo doesn't use follower counts to surface videos. Her new site is described as a unique place void of "likes or views," a feedback-less vacuum where she can be "as raw as I want."
And in her very first post, she appeals – in all caps! – to anyone who could expand that vision: "PLEASE," she writes, "CAN SOMEONE MAKE A SOCIAL SHARING PLATFORM NOT BASED ON VALIDATION IN VIEWS/FOLLOWERS/LIKES BUT SHARED FOR REAL VALUE AND LOVE?"
The answer to that question, of course, is probably, no: a social platform without metrics is one that no one would use. But that's kind of O'Neill's point, and it's kind of a good one. Social media doesn't "make" us shallow or desperate or fake, but the explicit quantification of social value does.
Think about it: We all want to be liked and appreciated. That's a pretty fundamental human trait. As such, we tend to act different ways in different settings, to convince different people that we're smart/attractive/cool/fill-in-the-blank. Most of us pretend to be better people than we are, at least most of the time – it has nothing to do with the imagined divide between the Internet and "real life."
What is different between Instagram and, say, a day in the office, is the amount of feedback you get online about your behavior and appearance. After every action you take – even the small ones – the network signals its approval or lack thereof. It's a constant and unusually explicit feedback loop, providing a steady stream of unsubtle social nudges: post more of this, say less of that, stop trying to be funny. Studies have found that "positive social feedback," as expressed in likes or comments, activates the brain's "reward center," the nucleus accumbens. Researchers are generally leery about making this comparison, but some have said that the mechanics echo addiction.
In other words, O'Neill is realizing what millions of social media users probably know already: that the ability to see exactly how much people like us can become inexplicably all-consuming.
In 2012, the artist and developer Benjamin Grosser tried a little experiment: He built a browser plug-in, called the Facebook Demetricator, that let people use Facebook without any numbers – no more "like" counts, no more friend counts, no more notifications. In a write-up of the tool two years later, Grosser concluded that a Facebook without the numbers was a Facebook that didn't compel users to engage. People who installed Demetricator reported feeling less stressed, and less performative, about the whole thing.
They had figured out, in O'Neill's words, how not to "let numbers define you."
Alas, as on-point as that critique may be, it's doubtful that O'Neill will escape the "numbers" merely by signing off Instagram. Even Vimeos have view counts, after all – and blogs still measure traffic. If O'Neill (or anyone else observing these problems) truly wants to push back against the social feedback loop, they'll have to do more than blindly burn it down.
O'Neill will be happy if you just visit her site, for now.
["source-gadgets.ndtv"]