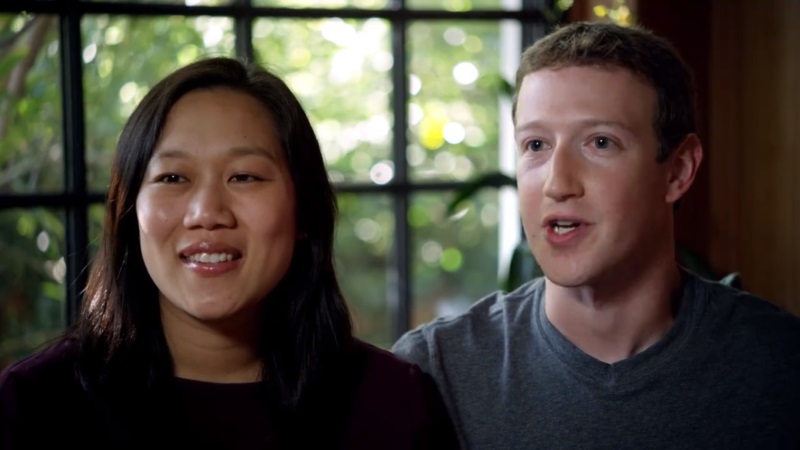 Mark Zuckerberg, who famously urged his company Facebook Inc to "move fast and break things," is taking a similar approach to the staid world of philanthropy, indicating his new venture will get directly involved with politics and may even turn a profit.
The project, called the Chan Zuckerberg Initiative, is structured as a limited liability company. That means, unlike a traditional charitable or philanthropic foundation, it can make political donations, lobby lawmakers, invest in businesses and recoup any profits from those investments.
"They are not behaving like a traditional philanthropy," said Leslie Lenkowsky, professor of public affairs and philanthropy at Indiana University. "They are instead trying to achieve philanthropic purposes using a business model."
Philanthropic foundations such as the one set up by Microsoft Corp co-founder Bill Gates typically support non-profit organizations, and they are required to pay out at least 5 percent of their assets in grants each year, a restriction the Zuckerbergs will not face.
Non-profit foundations like Gates's do not pay tax, whereas the Facebook chief executive's vehicle would pay tax on any profit generated.
Chan and Zuckerberg announced Tuesday, in a Facebook post disclosing the birth of their daughter Maxima, that 99 percent of the stock they hold in Facebook would go towards the philanthropic project over their lifetime.
At the stock's current price that stake is worth $45 billion (roughly Rs. 3,00,138 crores).
Zuckerberg said he will invest up to $1 billion (roughly Rs. 6,670 crores) of his shares each year over the next three years into the initiative.
But the limited liability company structure means the couple do not have to sell those shares under the same time restraints they would face if the initiative was structured as a foundation, giving them more flexibility in how long they can hang on to the stock.
Thirty-one year old Zuckerberg, who holds majority voting power in the company, said he would maintain a controlling interest for the "foreseeable future."
The stock sales, if any, over the next three years are not expected to affect Facebook's share price because they are well-telegraphed and just a small fraction of both the company's $300 billion (roughly Rs. 20,00,843 crores) market cap and daily trading volume.
"This sounds like one of those NFL contracts where you hear it's a $100 million (roughly Rs. 667 crores) deal over 10 years but in reality only the first three years are guaranteed," said Vince Rivers, a senior fund manager at Boston-based JOHCM Funds.
The couple has yet to outline specific organizations or causes they will fund but said the initial areas of focus will be curing disease, innovating education and expanding Internet connectivity.
Zuckerberg's Facebook posts and previous donations provide an indication of where the couple might focus their efforts.
He and Chan made their first high-profile donation in 2010 with $100 million to improve Newark public schools.
The money funded a plan aimed at transforming Newark's underperforming schools. But it ended up moving thousands of students to new schools while laying off teachers and support staff, and critics said the effort failed to involve the community.
Zuckerberg has acknowledged problems with that effort, and in announcing the new initiative, the couple emphasized the need to work with schools, parent groups and local governments.
"They acknowledged that it takes time to become good at something as difficult as effective philanthropy," said Phil Buchanan, president of the Center for Effective Philanthropy.
The couple's recent donations include $20 million (roughly Rs. 133 crores) to EducationSuperHighway, which helps connect classrooms to the Internet, and a new acute care and trauma centre at San Francisco General Hospital, where 30-year old Chan works as a paediatrician.
They have also said they are passionate about personalized learning, or using technology to help kids aged from five to 18 to learn at different speeds.
Zuckerberg has also been a supporter of immigration reform, including efforts to ease the pathway to citizenship for undocumented immigrants. That stance drew criticism from conservatives, but it is not clear if immigration will be a focus of his new effort.
In addition to the unusual structure of their initiative, Zuckerberg and Chan are distinguished by their youth, a rarity in high-end philanthropy, which they think will give them advantages in what they called the "very long time horizons" of their project.
"By starting at a young age, we hope to see compounding benefits throughout our lives," Zuckerberg and Chan wrote in a letter announcing the initiative.
["source-gadgets.ndtv"]