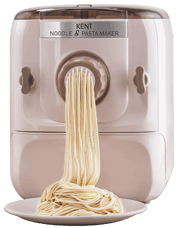 There is no reason why you should not eat appetizing food as there are many appliances and recipes to help you prepare tasty food quickly. Recipes are a guide to making irresistibly good food and appliances such as a momo maker simplifies the process of cooking andthey guarantee that the food will be as yummy as expected.  Gujiya is one of the delicacies made using the appliance and here are 5 amazing recipes that you can try out.
Baked Karanji Recipe
Ingredients
2 cups semolina
½ cup raisins
1 cup milk
One teaspoon onion seeds
Salt to taste
One teaspoon white butter
½ cup crushed almonds
½ cup honey
Procedure for filling
Heat one teaspoon of butter until it melts then add ½ cup semolina with cardamom powder
Add raisins, brown sugar and crushed almond
Procedure for dough
Mix soda, onion seeds, salt and the remaining semolina
Add milk and let the semolina turn soft
Make dough by adding wheat flour
After an hour, make 4-inch puris
Add one tablespoon of the filling and seal the puris to form a moon shape
Make interesting designs at the edges by twisting the dough
Bake in a preheated momo maker
Chocolate Hazelnut Gujiya Recipe
Ingredients
½ kg refined flour
80ml chilled water
125 grams desi ghee
For filling
80 grams caster sugar
Oil for frying
40 grams melted butter
300 grams Callebaut chocolate
30 grams hazelnut paste
Procedure
Make dough using the ghee and flour
Mix caster sugar, hazelnut paste, callebaut chocolate and melted butter over double boiler
After butter gets absorbed, remove from the heat and allow it to cool to room temperature
Use the filling to stuff gujiya then store it in a deep freezer for an hour
Cook the ready gujiya in a momo maker
Coconut Gujiya Recipe
For dough
3 tablespoon clarified ghee
Water
1 cup flour
Pinch of salt
For the filling
1 cup khoya
1 cup sugar
Oil to fry
100 grams Pistachio
1 mava
1 grams coconut powder
Sugar syrup to dip
Procedure for dough
Make dough using flour, salt and water. Divide dough into small pieces
Procedure for filling
Cook khoya then add sugar, coconut powder, pistachio, and mava
Grease your gujiya mold and make small gujiya balls to make small puris
Shape the stuffing and remove extra dough
Cook it until its golden brown
Dip the gujiya in sugar syrup as you serve
Chocolate Gujiya Recipe
Ingredients for dough
1 cup of flour
Salt to taste
1 cup water
3 tablespoon clarified ghee
For filing
2 cup sugar
Oil to fry
2 cup condensed milk
Sugar syrup
Cardamom powder(a pinch)
Chocolate chips( ½ cup)
For garnish
50 grams cardamom
250 grams cream
250 grams fine chocolate
Procedure
Add salt, flour and ghee to make hard dough then leave it for 1 hour
Cook mava until it turns brown then add sugar and cardamom powder
When the mixture cools down, add chocolate chips and mix well
Cut a piece of dough, remove extra dough and fill it with the filling
Seal the edges and fry until golden brown
Mix fine chocolate with cream and microwave for 2 minutes
Dip the gujiya in sugar syrup then pour some chocolate syrup and garnish with cardamoms and serve
Gujiya Recipe
Ingredients for dough
One cup clarified butter
Water to mix
2 cups refined flour
Ingredients for filling
1 cup water
1 teaspoon powdered green cardamoms
1 cup sugar
1 teaspoon finely chopped almond
Ghee for deep frying
1 cup khoya
For syrup
Procedure for the dough
Make dough using ghee and flour
Cover the dough and leave it to rest for ½ hour as you prepare the filling
For filling
Sauté khoya till golden brown
Mix with cardamom, almonds and sugar when it cools down
Make oval shaped fillings
Make dough balls and roll into thick balls
Place fillings between two dough balls then seal the edges
Punch the sides by pinching the sides
Preheat ghee then cook the gujiya until it turns brown
Cook sugar and cooking water together to make sugar syrup
Dip the gujiyas in the syrup
Gujiya can be prepared in a number of ways. To ensure that it is delicious and finger-licking, make sure you use proven recipes.  Modern day appliances make it more favourable as one can prepare these gujyas using quality products and customised recipes at one's convenience.