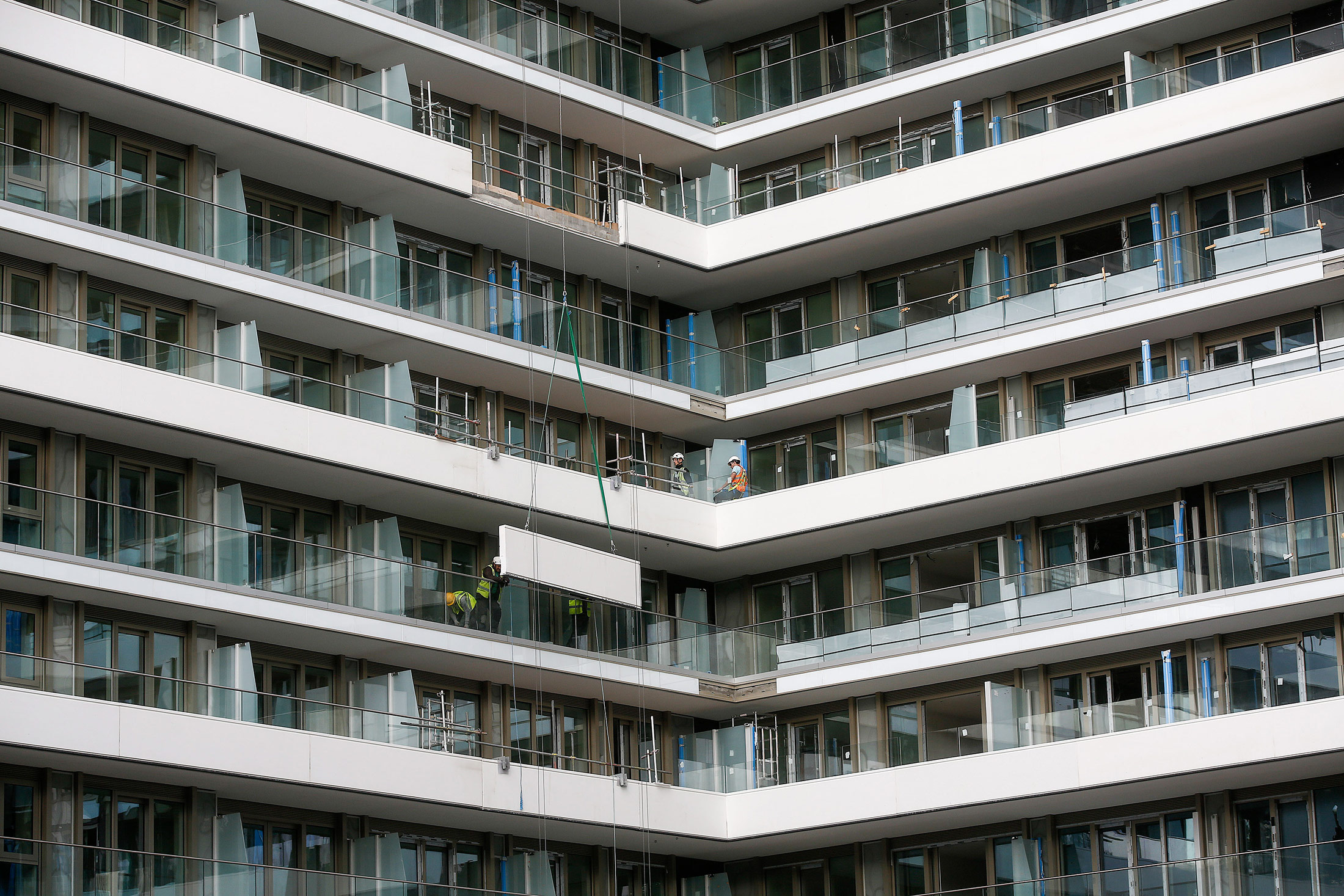 North American banks cut new lending for U.K. commercial property by more than half last year as a market slowdown reduced the number of big deals being done.
Banks focused more on refinancing existing loans than extending new credit, a trend that favored domestic firms, according to a survey of 77 lenders by De Montfort University. U.K. banks and building societies were the only group to record an increase in lending in a market hurt by the vote to quit the European Union.
"North American banks active in the U.K. are generally focused on providing acquisition finance in larger transactions, of which there were far fewer last year, partly because of Brexit," Jon Rickert, investment director at money manager GAM Holding AG, said in an interview.
The weakness of Britain's commercial mortgage-securities market also prompted a "general rethink by several North American banks around the resources they want to commit to the U.K.," he said.
Lenders from across the Atlantic extended 3.3 billion pounds ($4.2 billion) in new credit to British commercial property deals in 2016, down 56 percent from the previous year, according to De Montfort's survey, published Thursday. German and other international banks cut new lending by 18 percent and 25 percent, respectively.
U.K. commercial-property investment shrank by more than a quarter last year with investment at the lowest level since 2012, researcher Costar Group Inc. said in February. The overall volume of new loans fell 17 percent to 44.5 billion pounds, with uncertainty in the run-up to the June 23 referendum on EU membership weighing on first-half activity, according to De Montfort.
New lending for acquisitions no longer accounted for the majority of the market last year. Banks also became more conservative about where they were willing to extend credit, with 48 percent of commercial-property debt secured against central London real estate, the most in at least 12 years, the survey showed.
This is "indicative of a reduced appetite for risk," said Peter Cosmetatos, chief executive officer of the Commercial Real Estate Finance Council in London.
["Source-bloomberg"]