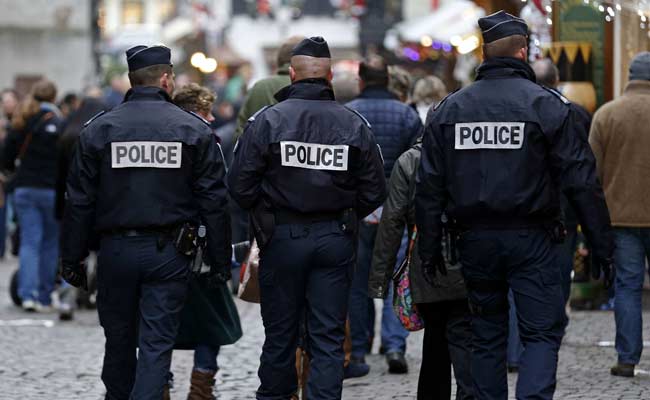 PARIS: 
After hundreds of police raids on homes, mosques, restaurants and hotels in the less than five weeks since the November 13 assaults in Paris, some Muslims in France are taking the government to court for committing what they call illegal acts in the name of preventing another terrorist attack.
At least 20 complaints have been filed since a state of emergency was declared after the ISIS attacks that killed 130 people, according to the six independent lawyers involved.
The emergency measures give authorities extra powers to assign house arrests and conduct raids without a judicial warrant. Though they are set to expire on February 26, the government has said they may be extended.
Polls indicate that the measures have overwhelming support from a public still shocked by the scale of the Paris violence, and government ministers have defended them as key to protecting public order and society in general.
But as governments around the world try to balance civil rights and privacy with the need for heightened security, the emergency law, which dates back to 1955, is coming under scrutiny.
On December 11, France's highest administrative court asked the Constitutional Court to examine the constitutionality of the law, notably for its restrictions on freedom of movement, after a challenge by an activist who was placed under house arrest ahead of the recent global climate conference in Paris.
And on Thursday, 100 organizations, including France's Human Rights League and a magistrates' trade union, demanded that the government lift the state of emergency on the grounds it is leading to excesses without responding to the threat.
The legal challenges that have been launched so far were themselves made possible by French lawmakers who revised the law when they voted to extend the state of emergency on November 20.
The revision allows for judicial oversight, but only after the raids have been carried out, said Olivier Renaudie, a University of Lorraine professor and specialist in domestic security laws.
Still, "it's progress. The law extends the power of police but also judicial guarantees," he said.
Most of the complaints allege that the government acted illegally in placing people under house arrest for unjustified reasons or based on misinformation, and seek a suspension or reversal of the arrest orders.
More complaints are being prepared related to property damage during raids and for emotional distress, the lawyers working on them said.
In the six cases that have been heard so far, judges have rejected the claims, the lawyers said.
RAIDS
As of Wednesday, authorities have conducted more than 2,700 raids and enforced 360 house arrests, according to the French government. Already 51 people have been incarcerated, primarily related to illegal weapons or drugs.
In addition, two terrorism-related investigations have been opened as a result of the raids, a judicial source told Reuters.
The house arrests have led to the bulk of the civil complaints. Under the law, which allows the Interior Ministry to target anyone it believes poses a threat to public security, people under house arrest must remain in their homes at night and otherwise stay within a specified area, reporting to police three times a day. Some may have to wear electronic bracelets.
Paris lawyer Xavier Nogueras is representing 12 Muslims under house arrest. He and the other lawyers say their clients were unfairly targeted based on secret intelligence and unproven suspicions.
On November 27, an administrative court in Paris said the government had not committed any "obvious legal breach" in the house arrests of two of his clients.
The government has reversed itself in a handful of cases, according to French media.
In one case investigated by Reuters, police conducted a midnight raid at the house of an Air France baggage handling supervisor in Bouffemont, north of Paris, on November 16.
Jean-Simon Merandat, deputy prefect in Val D'Oise, said in an interview the man was targeted because he holds a sensitive position at Charles de Gaulle airport. Further, an informant had said that the man praised the attacks on the satirical newspaper Charlie Hebdo and Jewish market in Paris on January 7, Merandat said.
Two days later, the man — who denied the allegations — was put under house arrest.
Yassine Yakouti, the man's lawyer, immediately filed a complaint, to no avail. Then, on December 1, the Interior Ministry formally rescinded its order.
Merandat said the order was lifted because nothing suspicious had been found, and officials had determined the man was "less radical than we thought at first".
The man, a 36-year-old father of two, talked to Reuters about his experience, asking not to be named.
"I feel relieved to have my freedom back," he said. "But I am still shocked. It was the worst moment of my life."
Yakouti, his attorney, decried the government's ability to act on suspicions and "slanderous" information instead of proof.
"This is not democracy," Yakouti said. "You have people and families who are being destroyed. Will the French judges be courageous enough to challenge these measures?"
Yakouti's client is still working at Air France, which declined to comment.
Merandat said the government was acting in a measured way given the seriousness of the threat, and that cases are being reviewed regularly. The raids try to corroborate the intelligence they have "to close the door on doubts", he said.
If the man's house arrest had been maintained, "that would have been a mistake", he added.
France's leaders have made clear their challenge is to try to protect people from extremists bent on violence and destruction without creating a climate of fear or abandoning democratic principles.
"We are looking for solutions. And it is more difficult (for us), given how complicated it is … but it's our democratic duty as a republic," Interior Minister Bernard Cazeneuve said at a security conference in Paris on Tuesday.
Nogueras, the lawyer in Paris, said he was not optimistic that courts would find in favour of his clients while an angry and fearful French public demands action, however.
"I understand there were attacks, but I have the impression we are returning to the Middle Ages," he said.
["source-ndtv"]