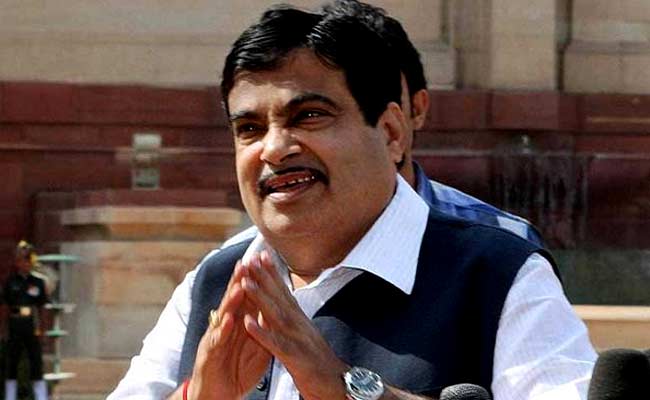 NEW DELHI: 
To curb pollution, the government will announce a policy next month to allow automakers to manufacture flexible-fuel vehicles in the country, Union Transport Minister Nitin Gadkari said today.
The minister called upon the sugar industry to ramp up ethanol production as demand for it is likely to go up once flexi-fuel vehicles are introduced in India.
"We are working on a policy on flexi-fuel vehicles. These vehicles can run entirely on ethanol, but also have option for petrol. I will make this announcement before January 26," Mr Gadkari said at the annual general meeting of the Indian Sugar Mills Association.
Not much research or study is required to finalise the policy as countries like the US and Brazil are already implementing it, he said.
"This will not only cut crude oil imports, but help in addressing the problem of pollution. Ethanol emits over 80 per cent of carbon dioxide," Mr Gadkari said.
The minister has asked Germany's biggest car maker, Volkswagen, to make flexi-fuel vehicles for India.
Mr Gadkari also emphasised on the need to boost ethanol production in the country to meet demand once the flexi-fuel system is in place.
"I understand the sugar sector is facing problems. There is no point in manufacturing sugar. This is the time the sector should focus on increasing ethanol production instead of sugar for survival," he said.
ISMA Director General Abinash Verma said, "This is the future… The ethanol producing industry will react once there is demand."
Mr Verma added: "It is not a problem for automakers to make flexi-fuel cars for India. But there has to be a policy, demand and infrastructure to supply 100 per cent ethanol for blending with petrol."
Last year, the country achieved 2.5 per cent ethanol blending with petrol. "We supplied 66 crore litres of ethanol last year. This year, we expect to achieve 5 per cent ethanol blending. We have already contracted for 104 crore litres," he said.
["source-ndtv"]