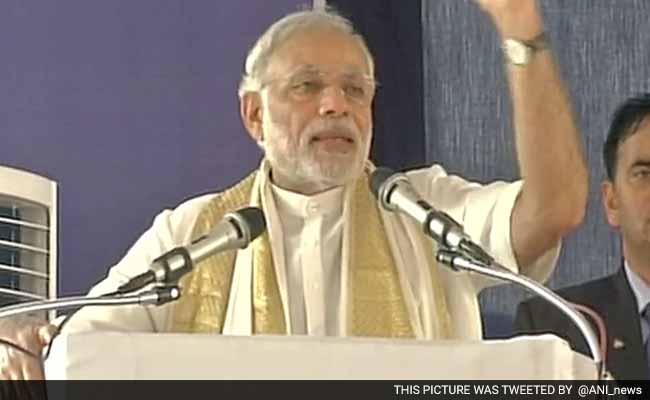 NEW DELHI: 
Prime Minister Narendra Modi has invited members of his entire Council of Ministers for a dinner meeting tomorrow, an occasion he could utilise to review the work done by various ministries and departments.
This will be the second meeting that PM Modi will be having with the entire Council of Ministers since becoming the Prime Minister on May 26 last year. The first was a week after his taking over.
Official sources said it is a normal year-end get-together that the Prime Minister wants to have with his ministers.
The meeting has been called at a time when Parliament is witnessing an intense clash between the government and the opposition due which several key legislations, including Goods and Services Tax bill, are stuck.
During the interaction, the Prime Minister is expected to deliberate on the face-off in Parliament with them.
PM Modi may also enquire about the work done by various ministries and departments, particularly in the social sectors and modernisation efforts.
["source-ndtv"]