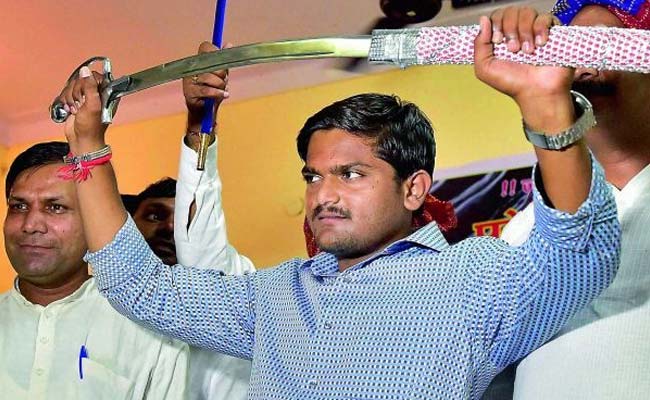 SURAT: 
The Gujarat Police today filed a chargesheet in a Surat court against Patidar Anamat Andolan Samiti (PAAS) convenor Hardik Patel on charges of sedition.
The 379-page chargesheet has been filed against Patel for exhorting a Vipul Desai to kill "four-five" policemen instead of thinking of committing suicide to demand reservation for upper caste Patels under government jobs and education in Other Backward Committies (OBC) category.
Mr Patel was slapped with the sedition charge days after he reportedly exhorted Mr Desai in October in the presence of a local TV channel.
Mr Hardik Patel's father Bharat Patel challenged the sedition charge slapped on his son on October 19 in the Gujarat High Court.
He moved the Supreme Court against the Gujarat court for refusing to accept his plea.
The Supreme Court on Tuesday turned down his plea, allowing the Gujarat government to file a chargesheet against him in a court by Friday.
["source-ndtv"]