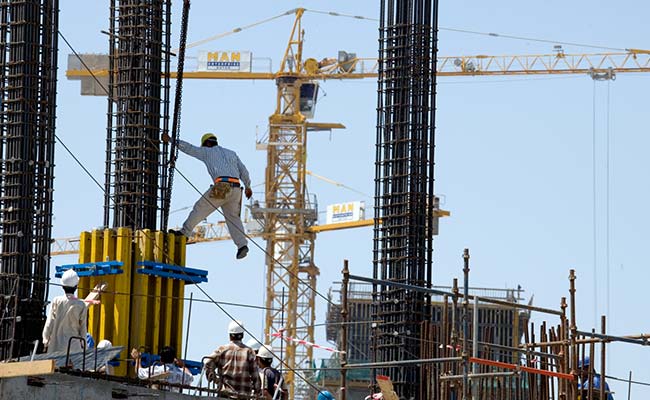 More than 4.65 lakh housing units across the country are lagging their delivery deadlines, according to a report by property consultant PropEquity. Although the country's real estate or property market "may be witnessing green shoots of recovery in select micro markets", the projects – 3.97 lakh of them in seven tier 1 regions – are "significantly behind their delivery deadlines with daunting construction delays". PropEquity has cited a variety of reasons such as financial constraints, execution challenges, over ambitious launches by developers and slowing sales behind these project delays.
Here are five things pointed out by the property consultant in its report:
1. Total value of projects that are facing construction delays is Rs. 3.3 lakh crore. That includes projects in tier 1 locations Mumbai Metro Region, National Capital Region, Bengaluru, Chennai, Hyderabad, Pune and Kolkata. The launch value of the projects in the seven cities is estimated at Rs. 2.56 lakh crore.
Housing Projects Stuck / On Hold
Region
No. of projects
Launched square feet in million
Launched units
Present value in crore rupees
Launch value in crore rupees
MMR
496
 100.57
 1,05,747
 1,12,786
 96,740
NCR
305
 260.32
 1,80,846
 1,22,521
 1,01,179
Bengaluru
222
 56.74
 38,242
 26,454
 23,911
Chennai
97
 22.49
 20,847
 9,511
 8,514
Hyderabad
51
 23.06
 13,710
 7,778
 7,085
Pune
148
 24.13
 22,517
 14,111
 13,166
Kolkata
65
 17.73
 15,552
 6,175
 5,511
Tier 2 Cities
303
 93.56
 68,094
 33,512
 30,120
Grand Total
1687
 598.59
 4,65,555
 3,32,848
 2,86,226
(Source: PropEquity)
2. In the national capital region, the number of such housing units has been estimated at over 1.8 lakh. These housing units are estimated to be worth Rs. 1.22 lakh crore.
3. "Although the markets are facing significant execution delays, we do expect the reputed developers to perform well. We also anticipate that the resolution to this difficult scenario will occur in the form of consolidation that will be led by the larger and more capable developers who have the construction and execution capability to meet their promises," said Samir Jasuja, founder and MD, PropEquity.
4. Kolkata and Hyderabad have been "relatively insulated" compared with other tier 1 regions. Both these cities were able to sell less than half of these projects.
5. As the real estate market gets accustomed to reforms such as GST and RERA (Real Estate Regulation and Development Act), absorption for ready-to-move and nearing completion projects will witness a preference, added Mr Jasuja. "Affordable and mid-income segment is expected to further grow due to favourable government policies."
["Source-ndtv"]