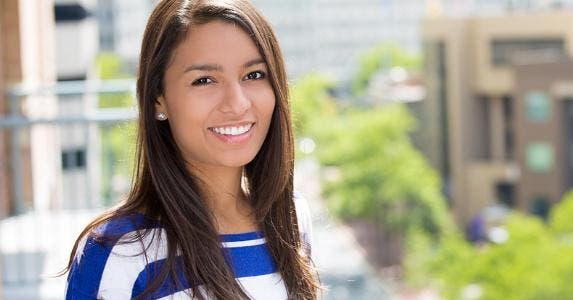 Common Admission Test 2018 will be conducted by Indian Institute of Management Calcutta on November 25, 2018. As you can see, only few days are left for the prestigious and one of the toughest management entrance exams to be conducted in India. So, it's pretty common that you might be nervous and in pressure of appearing for CAT 2018.
If you think that you are the only one who faces panic attacks, nervous breakdown and anxiety, you are absolutely wrong as most of the students feel the same.  All the aspirants of CAT 2018 feel the exam pressure and it's pretty natural. To excel in MBA entrance test, you need to plan and devise a proper strategy before appearing for CAT exam. To know the last minute tips and tricks required for CAT 2018, read the article given below.
Last Minute Tips
To ace in an examination like CAT, you need to focus and keep in mind some important points given below.
Practice Mock Tests
If you want to score a good percentile in CAT exam, you have to practice ample amount of mock tests. You can solve as much practice sets as you can to boost your preparation. With the help of mock tests, you will get a better idea of CAT exam pattern, syllabus and important topics which are likely to appear in the examination. By solving mock tests, you will definitely enhance your time management skills.
Follow 'No Regrets' Policy
As mentioned above, anxiety and panic are normal for anyone appearing for any kind of competitive examination. But, all this happens because of lack of confidence among students. Trust your hardwork and just give your 100% in the examination. So, never regret and feel uneasy about your performance in CAT 2018.
Go through the official CAT sample paper
Before going for CAT 2018, don't forget to go through the official CAT sample papers released by IIM. As per general trends, it can be said that CAT paper will follow the general examination pattern and question format. However, the difficulty level and the number of questions in each section might vary, but when it comes to overall paper, it is more or less the same. So, solve the previous year papers of CAT for good result.
Admit Card and ID Proof
Don't forget to carry your CAT Admit Card and identity proof with you at the time of appearing for the exam. Make sure that the printout of the CAT admit card is legible and contains correct information. Along with admit card, you are also required to carry a valid id proof. Any kind of electronic gadget is not allowed inside the CAT exam centre. Therefore, do not carry these items.
Be Positive & Keep up your spirits
All aspirants must be trying their best to excel in CAT 2018. One of the most important things which will help you in performing well in the exam isa positive outlook. If you will be positive, you will definitely get success. So, always stay positive and don't get tensed for any reason.
Devote time to Meditation
To keep yourself calm, devote some time to meditation. It will definitely help you in elevating your stress and anxiety to some extent. As per studies, it is observed that if you do meditation regularly, your concentration power increases to a great extent. So, make yourself habitual of doing meditation on a regular basis.
Be relaxed and enjoy yourself. It is also very important to ace in any sort of examination. Always take short breaks while studying and devote some time to outdoor sports. It is advisable to do what makes you happy. Avoid any kind of exertion. A relaxed mind will help you study well and ace the examination.
So, follow the tips mentioned above to succeed in CAT2018. Apart from these tips, it's your hard work and sincere efforts which make you succeed in the exam. So, just focus on your preparation.