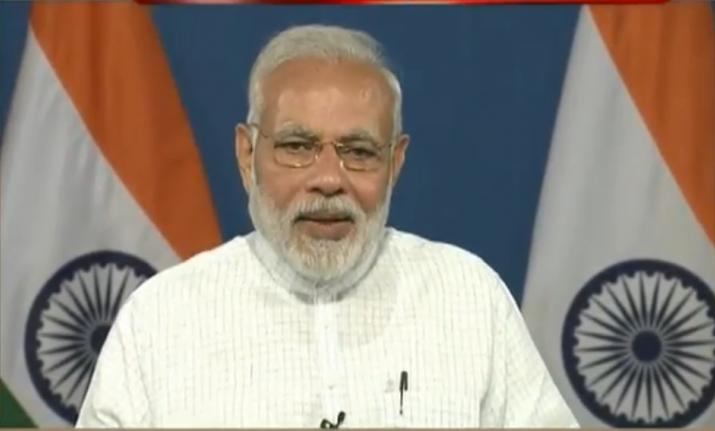 Prime Minister Narendra Modi on Saturday inaugurated the Construction Technology India (CTI)-2019 Expo-cum-Conference in the national capital. The two-day event also saw the participation of technology providers, start-ups, researchers, developers, academia, public sector agencies and other domain experts. The Construction Technology India Conference will provide avenues for stakeholders to open up new areas for collaboration and facilitate conversion of ideas into market-ready products.
Proven technologies which are identified during CTI – 2019 will be further invited to design and build lighthouse projects of nearly one thousand housing units each in Uttar Pradesh, Gujarat, Jharkhand, Madhya Pradesh, Tamil Nadu and Tripura.
For use in the Indian context, the conference also identified innovative and globally established technologies.
Here are the highlights:
11:16 am: Prime Minister Narendra Modi concludes his address at the Construction Technology India 2019 conference in Delhi
11:15 am: There was a time when 'Abhinandan' meant welcome, but now its meaning has evolved: PM Narendra Modi
11:14 am: The world closely witnesses the moves taken by India in all sectors: PM Narendra Modi
11:12 am: This country has shown how the banks of river Ganga can remain clean despite heavy crowd during the Kumbh Mela: PM Narendra Modi
11:08 am: India is one of those countries wherein the demand of new homes is on a high: PM Narendra Modi
11:05 am: Our government has brought in a lot of schemes which will now enable the middle class families to buy their own house: PM Narendra Modi
11:00 am: We all should come together to help the poor and develop the country: PM Narendra Modi
10:58 am: We are also ensuring that the houses being provided to the poor also have all basic facilities: PM Narendra Modi
10:57 am: It pains me to see that so many people in the country are still living without a home. It is my dream that every Indian should have a pakka house by 2022: PM Narendra Modi
10:56 am: A home is much about dignity and security, as about shelter: PM Narendra Modi
10:55 am: Prime Minister Narendra Modi addresses the Construction Technology India 2019 conference in Delhi
10:53 am: Prime Minister Narendra Modi inaugurates 'Construction Technology India 2019'
["source=indiatvnews"]