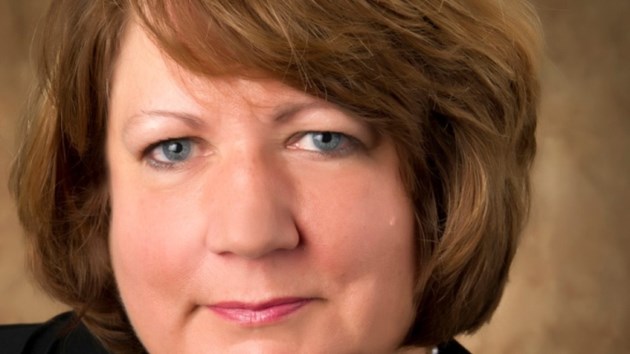 B.C.'s Ministry of Finance makes duplicate payments to suppliers and has 13,500 employees no longer on the payroll on the books because its tracking system is a mess, auditor general Carol Bellringer says.
Those duplicates resulted in 138 payments totalling more than $649,000, spending the government said involved a now-corrected 73 per cent error rate.
Bellringer's office examined the master supplier file in the ministry's corporate financial system. That's the central database of all the approved companies, individuals, employees, societies or programs receiving money for goods or services provided to the government. Everyone in the master supplier file database is referred to as a supplier.
"Because the Ministry of Finance owns the master supplier file, it's responsible for the validity and accuracy of the content," Bellringer's report released Jan. 31 said.
And, Bellringer said, file controls are inadequate and don't "ensure valid, complete and accurate supplier records.
"Controlling the content and maintaining the accuracy of the file reduces the risk of problems, such as over or underpayments to suppliers."
The audit found weaknesses identified in the last audit in 2006.
It found 120 duplicate payments over two years, 70 per cent or them errors.
The audit found that, as of December 2017, some 881,000 suppliers — up from 275,000 in 2006 — were listed in the master supplier file but only 765,000 were marked active.
Bellringer found more than 78 per cent of those active suppliers received no payments between Dec. 1, 2015 and Nov. 30, 2017.
The auditor general found the ministry has policies and procedures around maintaining the master supplier file but that it's missing general practice elements such as ensuring document authentication and validity and regular data maintenance.
To avoid duplicate — or fraudulent — payments to suppliers, Bellringer recommended ministry employee search records before creating new ones for the same companies or people. This was her first recommendation.
Further, she said, the government does not clearly identify parent and subsidiary
relationships between corporate suppliers, an oversight that could affect public reporting of payments to suppliers.
That's important, she said, because as part of the annual public accounts, the government publishes a list of all suppliers receiving at least $25,000.
"If parent and subsidiary relationships between suppliers are notv identified in the master supplier file, the Ministry of Finance may not have the information to be able to report on the total amount paid to parent and subsidiary groups," Bellringer said, noting such reporting creates for greater government transparency.
["source=kamloopsmatters"]