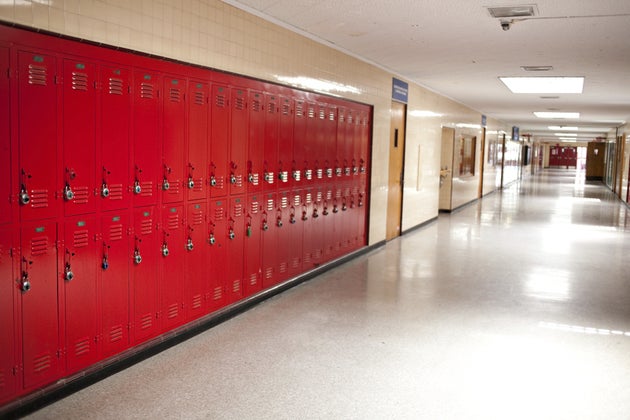 MANLEY099 VIA GETTY IMAGES
Kindergarten student Taylor P. has only spent a short period of time in school, but already the experience has been traumatic. Taylor, who attends school on her Havasupai Native American reservation in Arizona, is regularly left unsupervised in class, according to a new lawsuit filed today by nine of the school's students. Once, when her kindergarten teacher was not present, she was pinned against a wall by another child and choked. After she first started school, the lawsuit says, she was sexually assaulted and penetrated by another student on the playground. She is without access to adequate textbooks and extracurricular activities.
Taylor is not alone. Students at the Havasupai Elementary School have systematically been denied of quality educational opportunities, according to the lawsuit. It's not just the school's fault. As a school operated by the Bureau of Indian Education, it is the federal government's responsibility to make sure these kids are getting the resources to which they are entitled.
The Bureau of Indian Education ― part of the Department of the Interior ― is entrusted with funding over 150 schools and directly operating over 50, including Havasupai. However, the government has failed miserably in fulfilling these responsibilities, the lawsuit argues. The schools operated by the BIE tend to underperform on tests, have low graduation rates, and are sometimes in dire physical conditions, according to reports from the United States Government Accountability Office. Indeed, in 2013, U.S. Secretary of the Interior Sally Jewell told the Senate Committee on Indian Affairs that "Indian education is an embarrassment … to you and to us."
Indian education is an embarrassment … to you and to us.U.S. Secretary of the Interior Sally Jewell in 2013