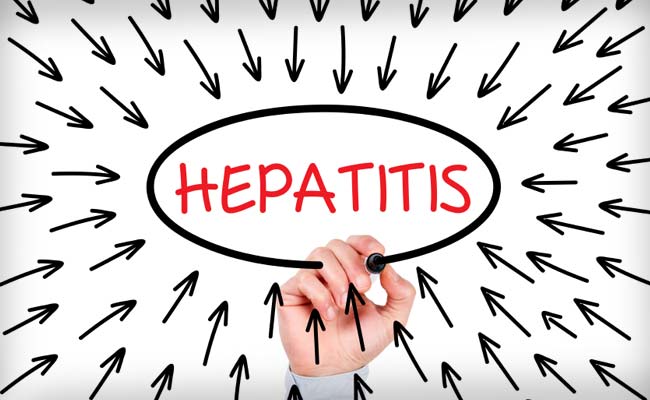 NEW DELHI: 
Two new drugs were launched for fighting Hepatitis C at an affordable price as experts from across the globe gathered in the nation's capital to discuss progress in finding treatment to the dreaded Hepatitis B and C liver diseases.
During a three-day conference organised by Institute of Liver and Biliary Sciences (ILBS) and Asia Pacific Association for Study of Liver (APASL), the experts resolved to find treatment for Hepatitis-B, which the World Health Organisation (WHO) has termed as a "major global health problem".
According to WHO, an estimated 240 million people are chronically infected with hepatitis B and more than 7,80,000 people die every year due to complications of Hepatitis B which includes cirrhosis and liver cancer.
Speaking about the alarming rise in cases of Hepatitis B and C over the years, Dr Shiv Sarin, country's noted liver specialist, noted that ILBS alone has over 7,500 patients registered with either of these diseases on regular follow up.
These numbers are only expected to go up with time, he said and added that the institute has observed a sharp increase in the number of patients reporting with Hepatocellular carcinoma, a cancer of the liver which is strongly correlated with Hepatitis C.
Dr Sarin informed that although both Hepatitis B and C are susceptible to control with access to right treatment, "more needs to be done to ensure increase in public awareness regarding them".
During the conference, two new drugs were launched for treatment of Hepatitis C disease at affordable price.
"Hepatitis C virus is a silent killer as people get to know about the disease suddenly after 20 or 25 years. With the launch of these two new drugs, India can cure all types of Hepatitis C that too at an affordable rate as these drugs are up to 300 per cent cheaper as compared to foreign countries," Dr Sarin said.
The doctors claimed that the two drugs have almost negligible side effects and high cure rate of 90 per cent.
The two new drugs, along with oral antiviral drug, have brought fresh hope to Hepatitis C infected patients whose treatment heavily depends upon weekly injections with "notorious side effects", doctors said.
["source-ndtv"]