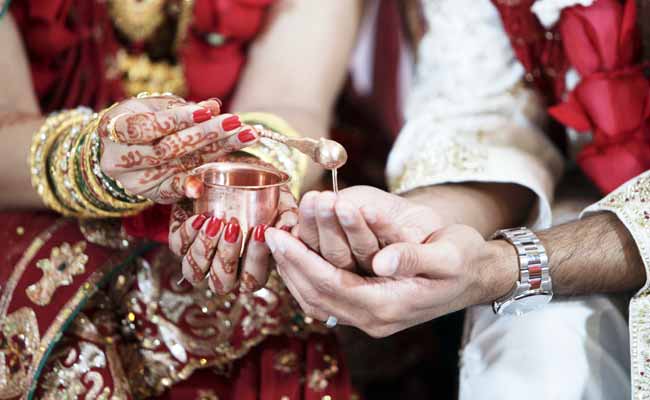 NEW DELHI: 
Guidelines to check harassment of women on matrimonial websites will soon be formulated by the Women and Child Development Ministry which will include measures like setting up a dedicated helpline by the site owners for redress of complaints and filing periodical returns.
The ministry has set up an inter-ministerial panel to frame the guidelines. It has officials from department of Information Technology, Home Affairs and Women and Child Development Ministry, and three representatives from matrimonial websites as members who will come up with list of directions to mitigate and eliminate fraud in the digital space concerning marriage portals.
The ministry also held a meeting on November 17 with online service providers of the matrimonial sites to find out possible ways for better regulations.
A senior WCD Ministry official said there has been an increase in the number of complaints about fraud on matrimonial websites.
"The complaints are received by our grievance cell and it was observed that such cases have increased in the past few years," he said, recalling one such case where a woman, who had recently cleared the Civil Services Exam, complained about a user for trying to "tarnish" her image by posting that she is HIV positive.
The official said the website managers have also expressed concern over the "serious frauds" happening on these portals targeting women.
"The websites have been very responsive. They have also been getting complaints and are concerned about it. Because if there are too many complaints on a particular site, it will also affect their business," he said.
The guidelines will be notified under IT Act, the existing rules of which govern only cyber cafes.
"The idea was to develop a mechanism of accountability on these sites. When a person registers on these sites, they do not provide any ID proof. So, he or she is free to commit frauds. We have suggested that they (websites) should take some kind of ID proof, like Aadhaar card, voter card or driving license so that the user can be held accountable if he does something wrong," the official said.
"Secondly they have been asked to set up a helpline for redressal of complaints. They have also been suggested to file periodical returns in which they give details about grievance redressal," the official said.
["source-ndtv"]