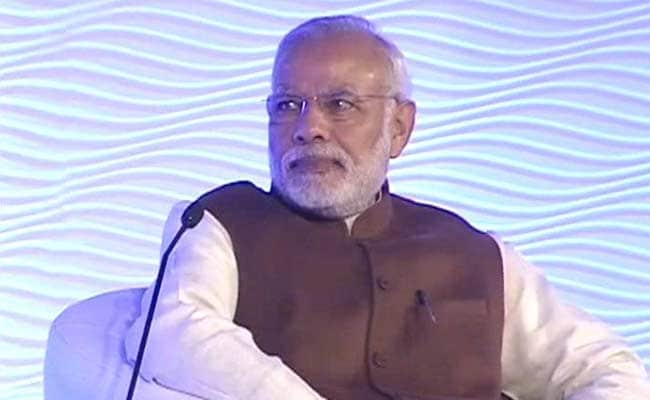 NEW DELHI: 
In a unique effort to reach out to all 18 lakh policemen in the country, Prime Minister Narendra Modi is expected to send SMSes to each one of them on the coming Republic Day.
PM Modi will personally contact each of the policemen, from Director General of Police to constable, of all state police forces through SMSes and wish them on Republic Day.
The Prime Minister is said to have expressed his desire during the just concluded three-day DGPs conference held in Rann of Kutch in Gujarat, official sources said.
This will be perhaps for the first time a Prime Minister will directly reach out to all policemen across the country.
PM Modi said it was necessary to have a list of contact details of all policemen and asked the state DGPs to prepare the list before January 26 so that he could send the SMSes on Republic Day.
Highlighting the positive effects of Yoga on people's body and mind, PM Modi suggested that every policeman should practice yoga before starting the day and if necessary, police stations should hire yoga teachers for the benefit of the security personnel.
The Prime Minister strongly pitched for use of traditional media and social media by policemen for their advantage saying that they cannot shy away from changing time and technology.
He advocated pro-active interactions between policemen and journalists — both print and television — to put across police point of views in any subject so that misgivings about police is removed.
Keeping in mind the concerns over radicalisation of youths by ISIS and other terror groups, the Prime Minister said sensitivity should be a vital element of policing and suggested setting up of a "flexible institutional framework" under which police should establish links with local communities.
"Sensitivity should be a vital element of policing and a flexible institutional framework should be built, which can help imbibe sensitivity towards citizens in the police force," he said.
The Prime Minister told the top police officers of the country that local communities must be taken into confidence in policing and technology should be used in tackling crimes.
"Police forces should establish links with local communities and one way of doing this is to celebrate the successes and achievements of people in the community," he said.
["source-ndtv"]