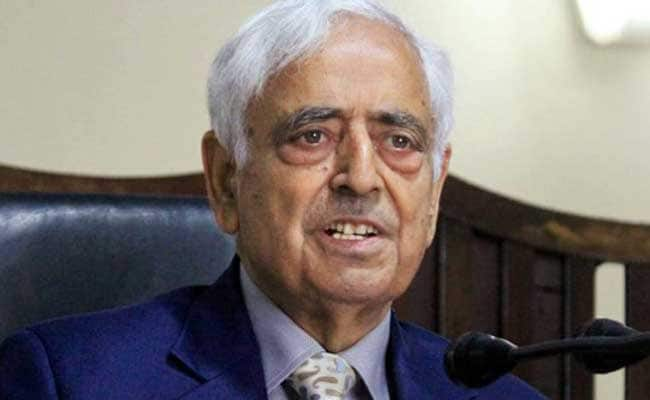 NEW DELHI: 
Jammu and Kashmir Chief Minister Mufti Mohammad Sayeed today welcomed Prime Minister Narendra Modi's surprise visit to Lahore to meet his Pakistani counterpart Nawaz Sharif, saying it is a step in the right direction.
Mr Sayeed said he was delighted by Mr Modi's visit, which will further strengthen the bonds of friendship and usher in an era of peace and stability in the region.
This is an "evolutionary process and step in the right direction", he said.
"It indicates the Prime Minister's resolve to enter into a long-term strategic partnership with Pakistan," the chief minister said in a statement.
Mr Sayeed hoped that the meeting between the two leaders will provide the much-needed momentum to the Comprehensive Bilateral Dialogue for peaceful resolution of all issues between the two countries.
This initiative, besides being a great step towards improvement of bilateral relations, will also give impetus to the concept of SAARC, he added.
Mr Sayeed was yesterday admitted to AIIMS here after he complained of uneasiness at his residence in Srinagar and was flown to Delhi in a state aircraft. The 79-year-old PDP leader was admitted in the private ward of the premier medical institute.
["source-ndtv"]